Sword & Scale True Crime Podcast, Episode 21
Home
|
Uncategorized
| Sword & Scale True Crime Podcast, Episode 21
.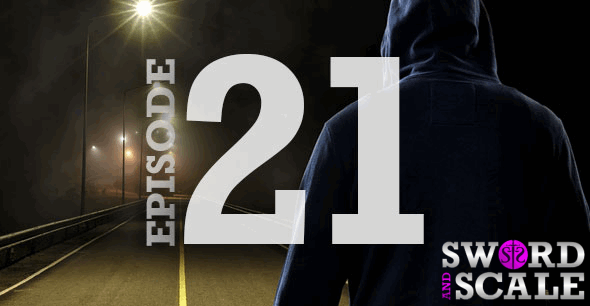 I'm proud to be a regular contributor to Sword and Scale True Crime Podcast where in this week's episode Mike Boudet and I review the most incredible historical true crime story you've never heard about. This podcast presentation was born from a story I wrote and posted on the HCD blog last October called: Mr. Secret Agent Man: The 3X Killer of Queens, NY.
As Mike writes: One of the first documented cases of a narcissistic killer engaging the media to taunt police, the tale of 3X captured the imagination of the nation. However after the killing stopped abruptly, this story was all but forgotten… until now. With similarities to the Zodiac Killer case, this is a story you have to hear.
You can listen to the podcast of this amazing criminal here: http://swordandscale.com/sword-and-scale-episode-21/ – Click on the purple arrow to start the Audio MP3 player and fast forward to the 7 minute and 30 second mark.
If you'd like to read the story and view related photographs, follow this link: https://www.historicalcrimedetective.com/mr-secret-agent-man-the-3x-killer-of-queens/
—###—
True Crime Book: Famous Crimes the World Forgot Vol II, 384 pages, Kindle just $3.99, More Amazing True Crime Stories You Never Knew About! = GOLD MEDAL WINNER, True Crime Category, 2018 Independent Publisher Awards.
---
Check Out These Popular Stories on Historical Crime Detective
Posted: Jason Lucky Morrow - Writer/Founder/Editor, June 22nd, 2014 under Uncategorized.
Tags: Crime Podcast