Serial Killers Anonymous: Stanley Everett Rice, 1963-1968
Home
|
Serial Killers Anonymous
| Serial Killers Anonymous: Stanley Everett Rice, 1963-1968
Serial Killers Anonymous is a new series by HistoricalCrimeDetective that will present information and photographs of lesser known American serial killers.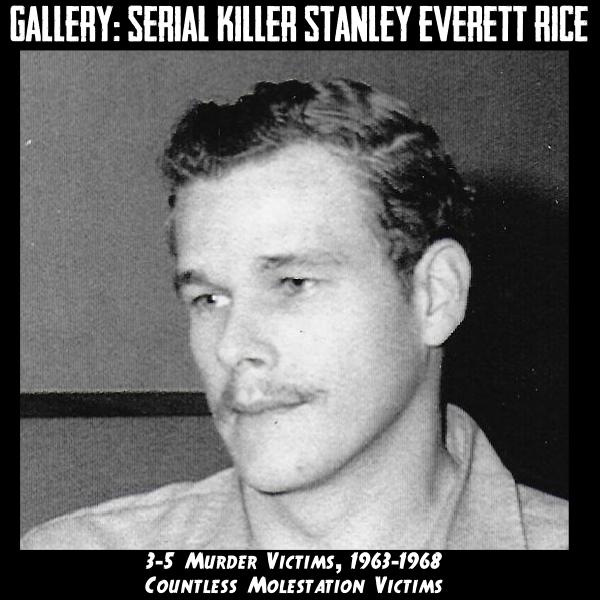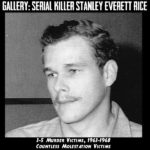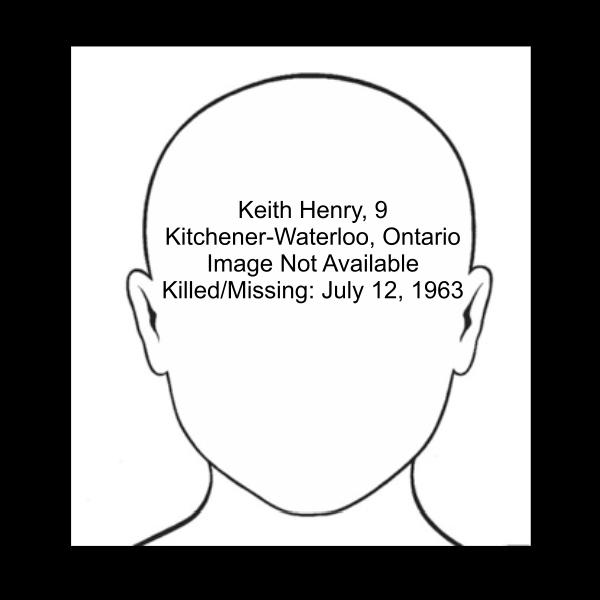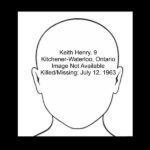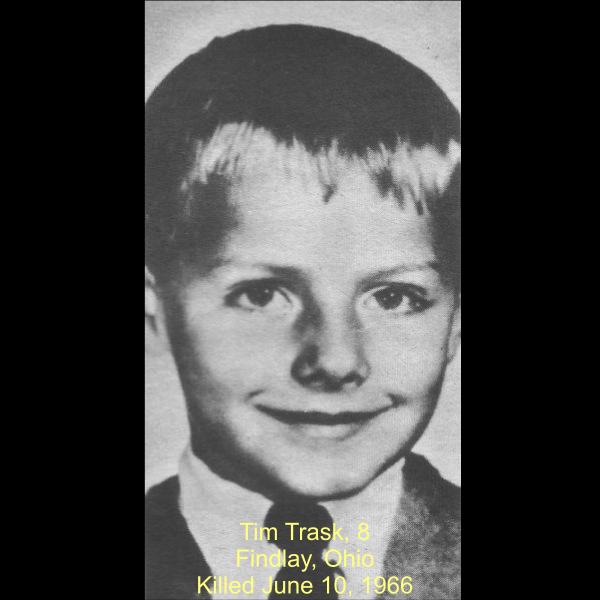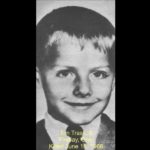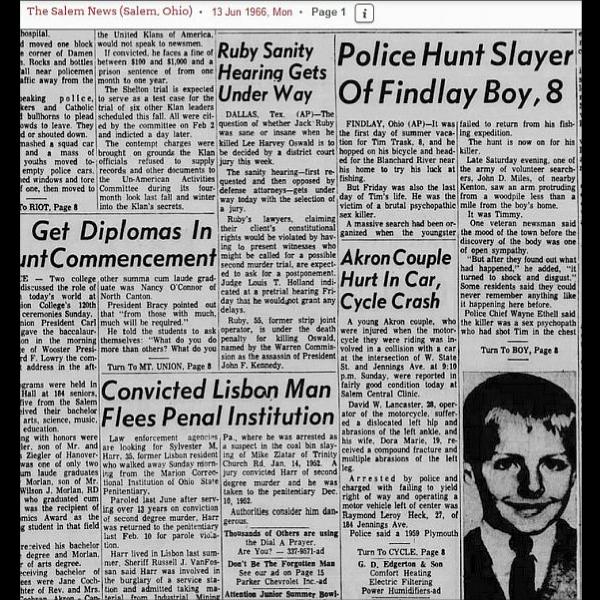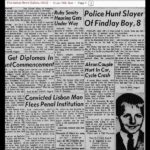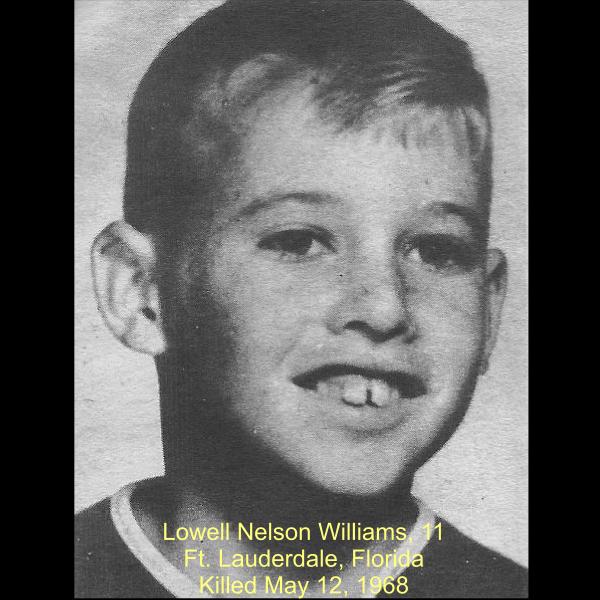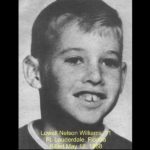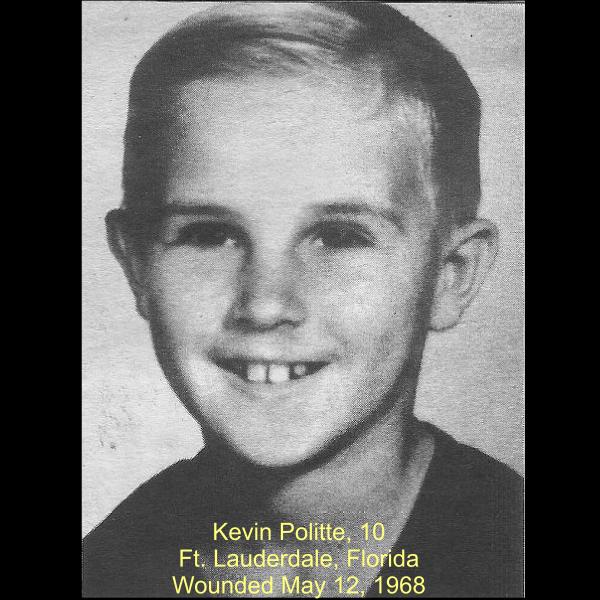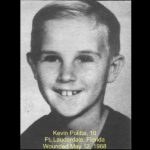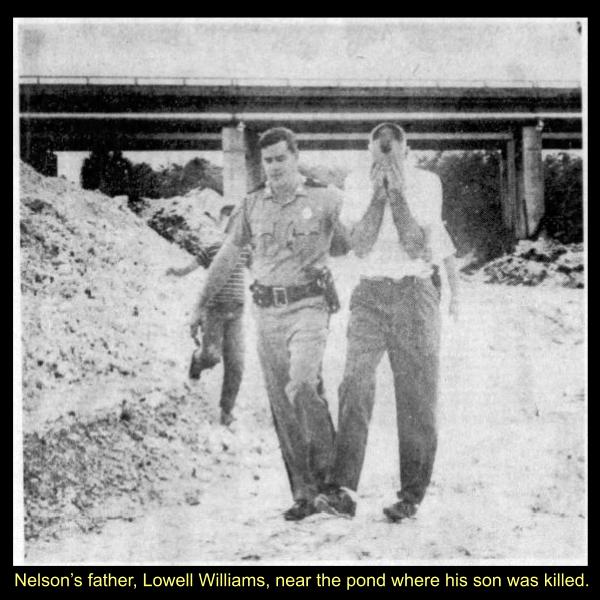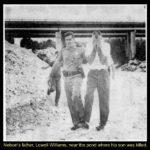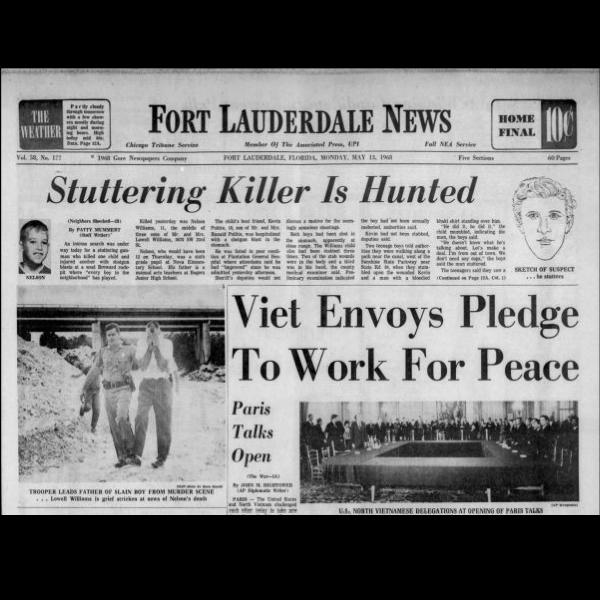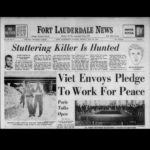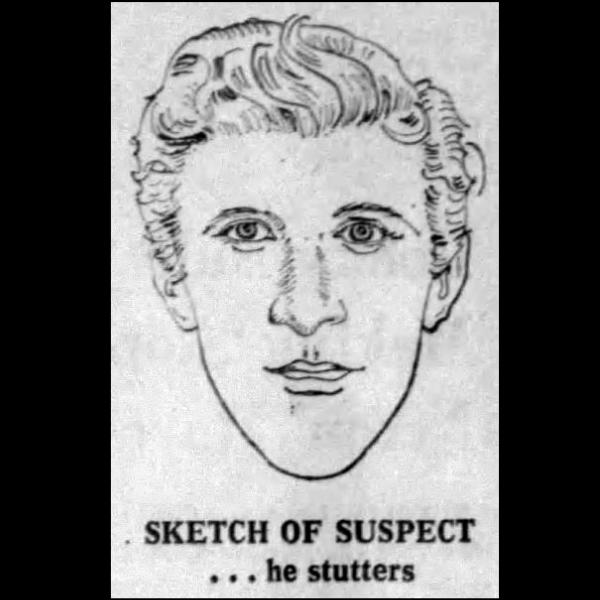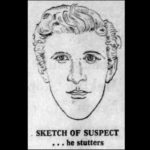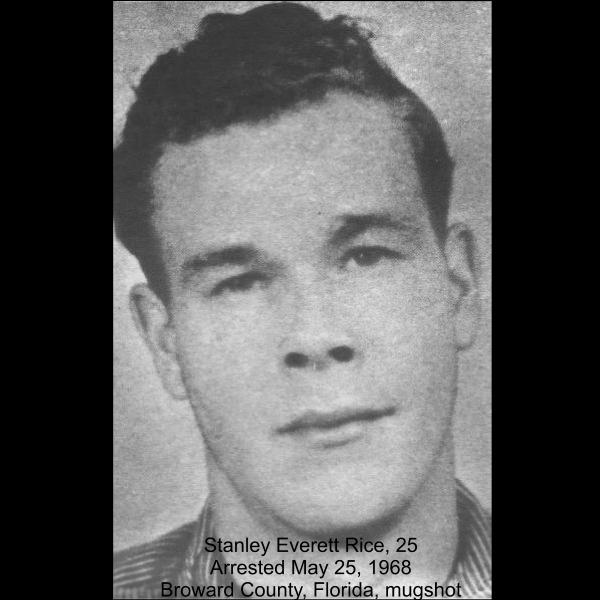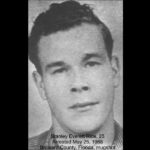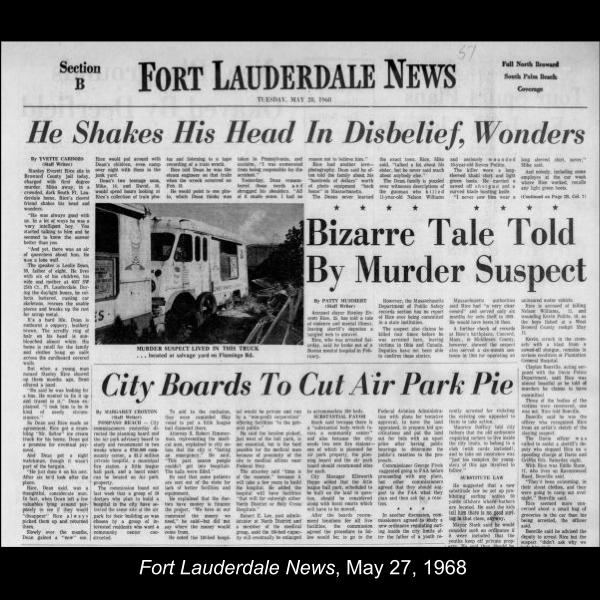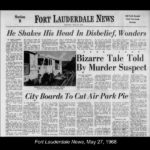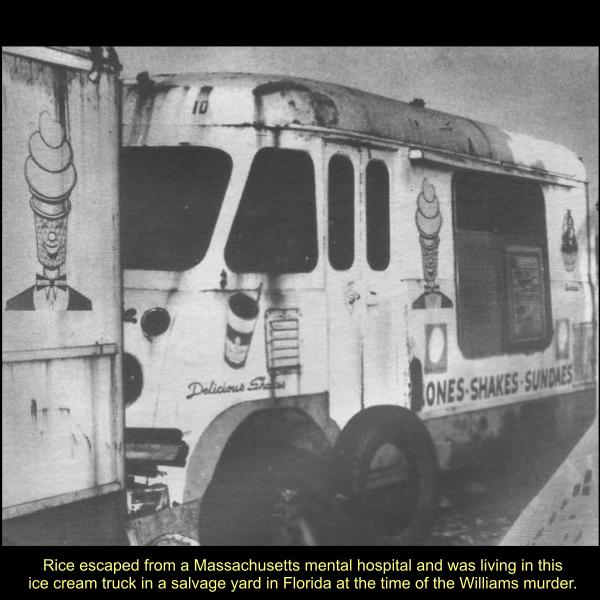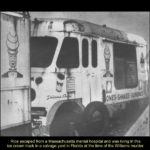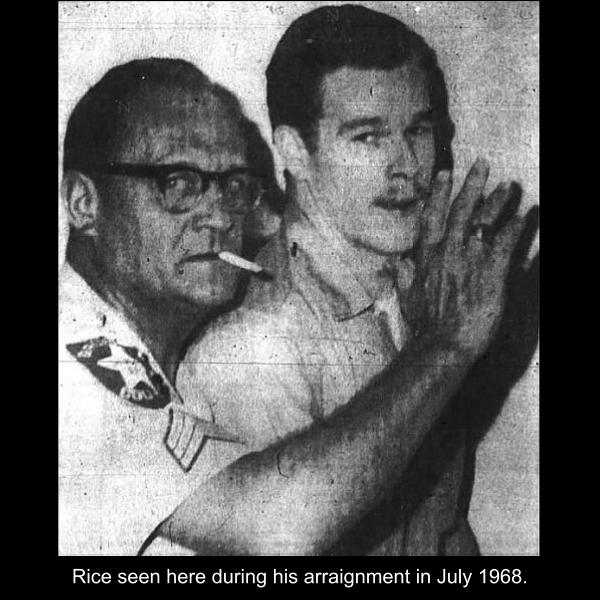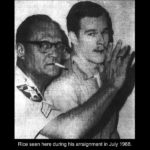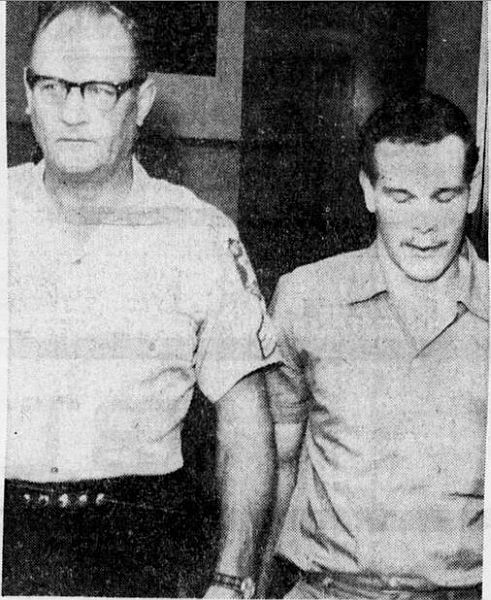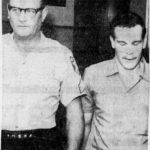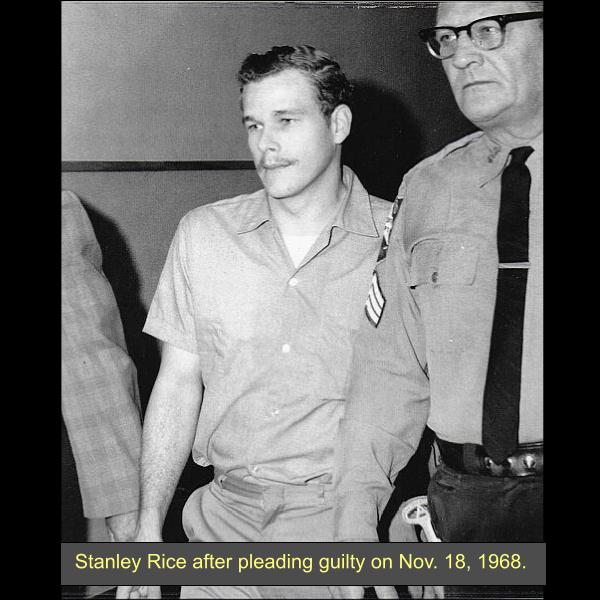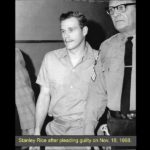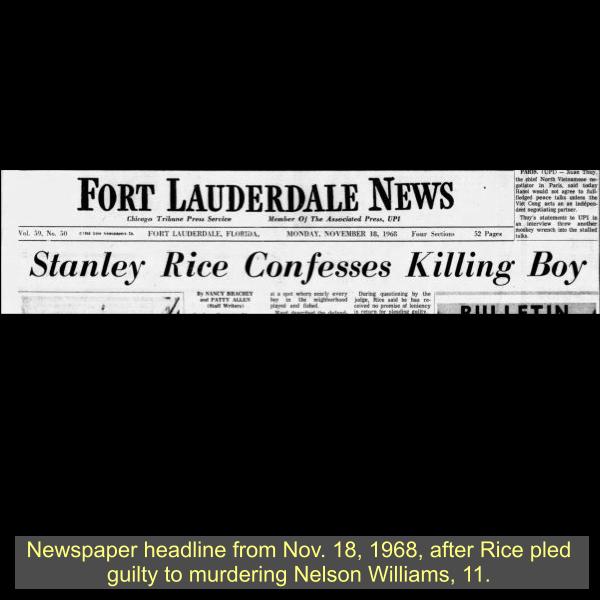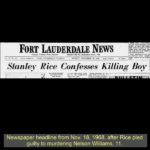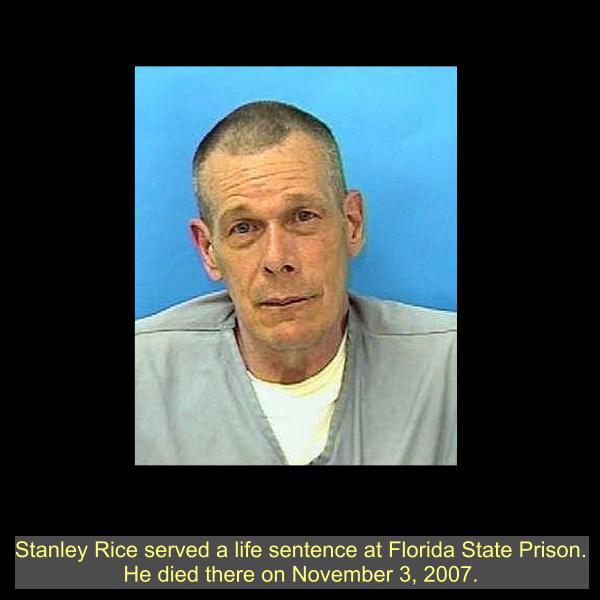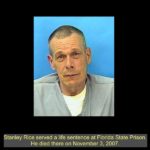 Stanley Everett Rice, 1942-2007
Summary
Known as the "stuttering drifter," Stanley Everett Rice was a pedophile and serial killer who murdered three to five young boys between 1963 and 1968. He is also known to have photographed and molested countless others.
On Mother's Day, May 12, 1968, Rice used a sawed-off shotgun and curved knife to murder an eleven-year-old boy and wound the boy's friend near a pond adjacent to a canal in Fort Lauderdale, Florida. Rice was arrested thirteen days later for traffic violations by Broward County deputies. Deputies noted his stutter and similarity to a police artist sketch of the shooter in the Mother's Day killing. After he was brought in for questioning, Rice eventually told police he had killed four other boys in Ohio and Ontario, Canada.
Despite his confession, and recovery of a diary in which he recorded his crimes, authorities could only connect Rice to one murder in Ohio, one in Ontario, and the Mother's Day killing in Florida. The other two victims have gone unconfirmed.
Rice's confession also led police in his hometown of Concord, Massachusetts to a secret cache of weapons, photographs of naked boys dating back to 1961, as well as his diary in which he recorded his crimes with sadistic pleasure that caused some authorities to question his mental health.
Rice's modus operandi was to scout area swimming and fishing holes (riverbanks, canals, ponds, and lakes), where he would seek out young boys, engage them in conversation, isolate them under false pretense, and then use a firearm to force them to strip naked, pose for photographs, and perform sexual acts. Along with a concealed firearm, Rice always carried a camera to document his twisted fantasies.
Background
Born on August 7, 1942, Rice was raised in a dysfunctional and abusive home in Concord, Massachusetts. Rice had a sister with whom he was close. He was described by many as quiet, polite, shy, and nervous. In 1959, at the age of sixteen, Rice served six-months in a juvenile facility for car theft.
In normal situations, Rice did not stutter. It was only when he nervous, or when his adrenaline was flowing, that others noticed Rice stammered when he spoke.
Victims
Early victims
According to Rice's diary discovered after his 1968 arrest, Rice began molesting boys in 1961 when he was just nineteen years old. That year, he wrote, "…managed to get a 'small boy type' to do some action for a small price of course." The source that quotes this diary entry does not name the place or exact date to which this crime refers to, nor does it list any other recorded crimes by Rice during 1961.
In 1962, Rice moved with his parents to Ontario, Canada where acting on his fantasies elevated from producing child pornography and molestation to murder. A disturbing entry recorded in his diary that year reveals that he was working up to it. "Tried to kill a different Nichol boy, this one also 12, conned him into the woods and got him to perform (sexual acts)…I was cooking up for the kill."
Nichol is a sparsely populated township (township, not town) in Wellington County, not far from the Kitchener-Waterloo area where Rice murdered his first victim one year later. The names of these early victims are unknown.
Keith Henry
On the afternoon of July 12, 1963, Rice found nine-year-old[1] Keith Henry fishing along the bank of the Grand River near Kitchener, Ontario. According to his diary, and 1968 confession in Florida, Rice said he stabbed the boy to death and buried him in an overgrown area along the riverbank. Afterward, Rice wrote: "I used a hunting knife on Keith. Wow was that sexy! Blood everywhere."
Keith Henry was reported missing when he did not return home that evening. Following Rice's confession in 1968, authorities from Kitchener and Waterloo searched the area with bulldozers but were unable to locate Henry's body. His remains are still missing. Rice was one of many suspects questioned by Ontario police at the time.
In 1998, Rice was interviewed by Anthony Reinhart, a reporter for The Waterloo Region Record (Ontario, Canada) for a four-part series that was to coincide with Henry's disappearance.
"It had been the largest missing-child case in the history of Kitchener-Waterloo, and to anyone's knowledge, the only local murder involving a serial killer," Reinhart wrote in a 2015 post on Quora.com. "When I asked him to describe the sequence of events on the day he killed Keith Henry in July of 1963, his answers shrank progressively to fewer and fewer words the closer he got to the actual moment he took the boy's life. During this time, Rice went silent for a brief spell as a tear formed in his eye and trickled down his cheek. Then, as my questions moved on to what happened afterward, his answers broadened out again and became more lengthy.
"Rice showed what I (definitely not a trained psychologist) thought was a remarkable amount of insight into his mental state in the hours after he killed Keith Henry and buried him next to the Grand River. He told me he had been feeling terribly about what he'd done for the first couple of hours after the killing, but after the burial, he went home to his bedroom in the basement of his parents' house, and his remorse simply vanished. 'It was like a fuse burned out,' he told me, and he no longer felt guilty."
Rice's life from 1963-1966
During the thirty-five months between the murder of Keith Henry and that of his second confirmed homicide victim, Rice was twice incarcerated. He served time in an Ontario prison for burglary, and six-months in a Massachusetts jail for operating an uninsured motor vehicle. The dates of his incarceration are unclear.
Tim Trask
Following his release from prison, Rice moved to Sandusky, Ohio, where he found work in an amusement park.
On June 10, 1966, while scouting for victims along the banks of Blanchard River near Findlay, Ohio, Rice came upon eight-year-old Tim Trask who was fishing alone on the first day of his summer vacation. When Trask failed to return home that evening, his parents notified police and a search party was organized for the following the day.
Twenty-four hours after he was murdered, a member of the search party spotted Trask's arm protruding from a woodpile, one mile from his home. His red and white bicycle, fishing rod, and a glass jar of minnows were found nearby.
Although it would take two more years before Trask's killer identified himself, Rice described the boy's murder in his diary in gruesome detail.
"Scores again as I met a 8 year old boy fishing…finally conned him into trying a new fishing spot. I was there about an hour but failed to con him into the usual style pose. Had to settle for a shirtless photo, but got more interesting poses after a .32 in the back put him in a more suggestive mood."
The "usual style pose" was Rice's term to describe his preference to photograph boys while they were defecating. Although Rice wrote that he killed Trask with a .32 caliber bullet, Coroner Byron F. Voorhees told the press that Trask was killed by a shotgun and two knife wounds. Two years later, Rice killed another boy in exactly the same manner.
This discrepancy by Rice has not been explained. However, one possibility seems to indicate that he was aware that his journal might one-day be found and his entry was a poor attempt to misdirect authorities as to the actual murder weapon.
Not long after murdering Trask, Rice tried and failed to photograph two other boys, 9 and 14, who "lived to make me regret not finishing them off."
His regret was realized one month later when police searched his home.
"…Police all come for me…They searched my room for secular photos but failed to find the news clippings and personal photos from the June 10 deal (Trask) and also missed the murder weapon in my car along with the death bullets hidden behind my curtain . . . they'll be sorry as now I can strike again and again showing all the world what a fantastic life that can be lead (sic) if one is careful…"
This search and police suspicion of Stanley Rice never made it into the newspapers. It appears, however, that Ohio became too hot for Rice and he left the state in 1966 or 1967.
1967-1968
In January 1968, Rice was arrested in his hometown of Concordia, Massachusetts, where he had resumed his quest to force boys to pose for photographs. These boys reported him to police and told how they had been lured by Rice to another location, forced to strip at gunpoint, photographed, and in some instances, photographed while defecating.
Authorities there were so disturbed by these multiple allegations that it was decided that before any criminal legal proceedings could begin, Rice should be committed to the Metropolitan State Mental Hospital in Waltham "for thirty-five days of mental observation on morals charges."
Rice escaped from that institution on February 16 and made his way to Hollywood, Florida, where he was befriended by Leslie Dean, father of eight and the owner of an automobile salvage yard. In exchange for being the night watchman, Rice was allowed to sleep on the property in one of the vehicles. He then found employment at a car wash.
Dean had nothing but good things to say about Rice, and described him as quiet, intelligent, honest, and considerate. "He never argues and never loses his temper."
Rice slept inside Mr. Softee ice cream truck that was coated in rust and petroleum stains. He lived on milk and peanut butter sandwiches, according to a story in Official Detective Stories magazine, October 1968.
Lowell 'Nelson' Williams & Kevin Politte
On Sunday, May 12, Mother's Day, 1968, Rice worked at the carwash until it closed at 1:00 p.m. At 3:30 that afternoon, he made his way to a pond, adjacent to the Dania Cut-Off Canal in Broward County, halfway between Fort Lauderdale and Hollywood. Rice knew the pond was popular with local boys and on that day, he found eleven-year-old Lowell Nelson Williams and Kevin Politte, 10, fishing.
The details of exactly what happened are unclear, but Rice engaged the boys in friendly small talk, and then attempted to lure them to another location. The boys refused, and one or both of them may have made a remark that infuriated Rice.
Rice got angry, pulled a sawed-off shotgun out of one of his knee-high rubber boots, and shot Williams in the chest. He then turned and fired his remaining shell at Politte.
Wounded but not dead, Rice bent over Williams and stabbed him three times with a curved knife. At that exact moment, two teenage boys walking along a path near the canal stumbled upon the wounded Kevin, and Rice standing over him holding a bloody knife.
When Politte saw them, he pointed at his attacker and mumbled, "He did it! He did it!"
"I didn't do it," Rice stuttered back. "He doesn't know what he's talking about. Let's make a deal. I'm from out of town. We don't need the cops."
Instead of answering him, the two teen-age boys walked over to the body of Nelson Williams. Seeing they weren't interested in anything he had to say, Rice put the sawed-off shotgun back in his boot and walked away.
He returned to the salvage yard where he "talked a lot about [the murder]" to Leslie Dean's teenage sons.
"I don't see why anybody would want to do that—just kill a little boy and walk-away. Maybe they were teasing him," Rice was quoted as saying.
Being teased, according to the Deans, was Rice's weak spot. He did not like it. "He'd get the funniest look on his face."
He was captured on May 25 after he was pulled over for speeding by a Broward County deputy. Another officer, who assisted the deputy, noticed Rice's stutter, and remembered a sketch and description of the Mother's Day killer. After Rice was arrested, they found the sawed-off shotgun and a camera in his car. Rice's photograph was one of thirty shown to Keith Henry, who confirmed his identity. Other witnesses shown the same photograph also confirmed Rice was the one seen at the pond. Later that day, Rice confessed to shooting the boys, and said he had killed four people in Ohio and Ontario, including Keith Henry and Tim Trask.
Rice also told them about a cache of photos, guns, and other weapons inside an old barn near Concord, Massachusetts. There, police found the pornographic photographs described as "a large amount of photos of young boys in numerous unclothed positions who were apparently enticed into posing with various weapons aimed at their bodies."
Trial and Sentence
Rice was charged with murder in all three jurisdictions, with Florida taking the first shot at him. A few days before his trial began, Rice and his public defender lost a motion to have him declared mentally incompetent. Their motion was backed by two reports from defense psychiatrists that Rice suffered from schizophrenia, and that his condition would only continue to deteriorate.
Motion denied. He was sane enough, the judge said.
With their only chance gone, Rice pleaded guilty to first-degree murder on Monday, November 18, the day his trial was to start. On Friday, the judge sentenced him to life in prison with the recommendation that he never be paroled.
He was never tried with murdering Trask or Henry.
Unknown Victims
On May 28, 1968, the third day after Rice was arrested, Fort Lauderdale News writer Patty Mummert reported that Broward County deputies said Rice spoke of murdering four people in Ohio and Ontario.
"The suspect also claims he killed four times before he was arrested here, leaving victims in Ohio and Canada. Deputies have not been able to confirm these stories." Mummert wrote. "Clayton Bonville, acting sergeant…said Rice was almost boastful of the murders he claimed to have committed. Three bodies of the victims were recovered, one was not, Rice told Bonville."
The unrecovered victim Rice is speaking of, presumably, is Keith Henry who was killed in 1963. Out of the three bodies that were recovered, the only other victim attributed to Rice was Tim Trask, killed on June 10, 1966. This leaves two victims, apparently recovered, that have not been directly attributed to Rice.
Although authorities recovered his diary, only small excerpts of it were released to the public in a 2013 issue of the journal, Aggression and Violent Behavior. Those short excerpts were placed in a narrow context that is unclear as to body count. However, in a June 1966 entry that appears before the murder of Tim Trask (June 10, 1966), the authors quoted Rice who wrote:
"I couldn't help myself and pumped a .32 into the better of the two's back … The bullet got him beautifully in the heart area from behind, right in the spinal cord. You could see that sexy bullet-hole…"
It should be noted that in her May 28, 1968 article, Mummert wrote "victims," not boys, making it more difficult to match Rice to any unsolved murders in Ohio or Ontario. In 1966, Trask was the only unsolved murder case in Ohio with a victim that matched Rice's modus operandi. Most of the unsolved homicides in Ohio that year were women.
It is unclear who the victim is in this journal entry, and the authors of the journal article shed no further light on any other of Rice's murder victims besides Keith Henry and Tim Trask.
Mummert should not be blamed for any ambiguity regarding Rice's body count. She covered the case from the day it began to the day Rice was sent to prison. In her reports, the Broward County Sheriff was antagonist, uncooperative, and unwilling to provide her with any more information than he had to, according to his interpretation of the law at that time. Furthermore, her articles reveal that the Broward County Sheriff's Department had no interest in any of Rice's crimes other than his May 12 killing of Lowell Nelson Williams, and the attempted murder of Kevin Politte.
Death
Rice died in prison on November 3, 2007. He was sixty-five years-old.
Until his diary and/or investigative file is released to the public, it will remain unclear who Rice's fourth and fifth victims were, if they existed.
Endnotes
Rice was questioned and cleared in regards to the murders of Canadians, Scott Leishman, 16, and Frank Jensen, 9, both killed in early 1968. Those cases remain unsolved to this day.
[1] Another source reports Keith Henry was ten years old at the time.
—###—
True Crime Book: Famous Crimes the World Forgot Vol II, 384 pages, Kindle just $3.99, More Amazing True Crime Stories You Never Knew About! = GOLD MEDAL WINNER, True Crime Category, 2018 Independent Publisher Awards.
---
Check Out These Popular Stories on Historical Crime Detective
Posted: Jason Lucky Morrow - Writer/Founder/Editor, April 14th, 2017 under Serial Killers Anonymous.
Tags: 1960s, Florida, Massachusetts, Ohio, Pedophile, Serial Killer