Donald Harvey, 'Angel of Death' Serial Killer, Killed in Prison
Home
|
Recent News
| Donald Harvey, 'Angel of Death' Serial Killer, Killed in Prison
From People Magazine online, March 30, 2017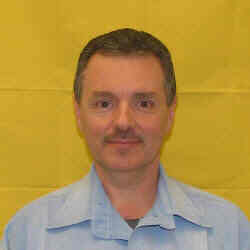 A former hospital orderly dubbed the "Angel of Death," who said he killed more than 50 people while insisting he only meant to end their suffering, died Thursday after an attack in an Ohio prison, PEOPLE confirms.
Donald Harvey, 64, was found Tuesday beaten in his cell at the Toledo Correctional Institution in Toledo, Ohio, where he had been serving four life sentences, authorities say.
Harvey was sentenced in 1987 for the murders of 25 people, most of them at Cincinnati's Drake Hospital, according to a previous TIME report. He avoided the electric chair with a plea-bargain confession and said he carried out his killings using cyanide, arsenic, rat poison or petroleum distillate.
He claimed he began acting out of compassion for terminally ill patients, WCPO reports.
His spree was uncovered during an autopsy on one of his Drake Hospital victims, after a doctor detected a whiff of cyanide and traced the death back to the hospital orderly.
"Donald Harvey decided as the 'Angel of Death' he had the right to decide who lives and who dies, and it was wrong, and he knew it, and he was a murderer," Hamilton County, Ohio, Recorder Norbert Nadel, a judge at the time of Harvey's case, told Fox19.
Read More: NYDailyNews.com
True Crime Book: Famous Crimes the World Forgot Vol II, 384 pages, Kindle just $3.99, More Amazing True Crime Stories You Never Knew About! = GOLD MEDAL WINNER, True Crime Category, 2018 Independent Publisher Awards.
---
Check Out These Popular Stories on Historical Crime Detective
Posted: Jason Lucky Morrow - Writer/Founder/Editor, March 30th, 2017 under Recent News.
Tags: Ohio, Serial Killer