New Book: Ugly Prey, by Emilie Le Beau Lucchesi
Home
|
New Books
| New Book: Ugly Prey, by Emilie Le Beau Lucchesi
Book Synopsis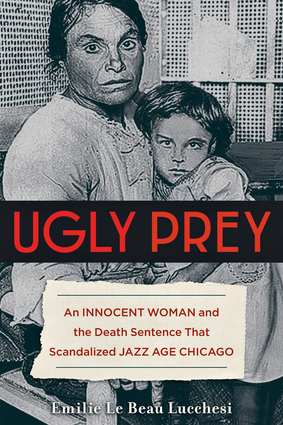 An Italian immigrant who spoke little English and struggled to scrape together a living on her primitive family farm outside Chicago, Sabella Nitti was arrested in 1923 for the murder of her missing husband. Within two months, she was found guilty and became the first woman ever sentenced to hang in Chicago. Journalist Emilie Le Beau Lucchesi leads readers through Sabella's sensational case, showing how, with no evidence and no witnesses, she was the target of an obsessed deputy sheriff and the victim of a faulty legal system. She was also—to the men who convicted her and the reporters fixated on her—ugly. For that unforgiveable crime, the media painted her as a hideous, dirty, and unpredictable immigrant, almost an animal.
Lucchesi brings to life the sights and sounds of 1920s Chicago—its then-rural outskirts, downtown halls of power, and headline-making crimes and trials, including those of two other women (who would inspire the musical and film Chicago) also accused of killing the men in their lives. But Sabella's fellow inmates Beulah and Belva were beautiful, charmed the all-male juries, and were quickly acquitted, raising doubts among many Chicagoans about the fairness of the "poor ugly immigrant's" conviction.
Featuring an ambitious and ruthless journalist who helped demonize Sabella through her reports, and the brilliant, beautiful, twenty-three-year-old lawyer who helped humanize her with a jailhouse makeover, Ugly Prey is not just a page-turning courtroom drama but also a thought-provoking look at the intersection of gender, ethnicity, class, and the American justice system.
Reviews
"Emilie Le Beau Lucchesi's riveting and creepy tale of violence, betrayal, and injustice is an uncomfortable yet all-too-familiar story of anxious Americans' willingness to believe that illiterate, poor immigrants can be guilty of a crime because of who they were, not what they did." —Kate Clifford Larson, author of The Assassin's Accomplice: Mary Surratt and the Plot to Kill Abraham Lincoln
"An elegantly researched and beautifully written example of investigative journalism. Sabella Nitti's story is a cracking-good mystery. It's a monument to Jazz-era misogyny, true crime, women's rights, immigrant prejudice, and the brutal inequities in the system of jurisprudence in 1920s Chicago."—Jeffrey Gusfield, author of Deadly Valentines: The Story of Capone's Henchman "Machine Gun" Jack McGurn and Louise Rolfe, His Blonde Alibi
"Emilie Le Beau Lucchesi has told a long-neglected story that needed telling—a story about class, fear of the Other, and justice denied. Her rigorous history is shocking and moving. It has a lot to tell us about both who we were then and who we are today." —Douglas Perry, author of The Girls of Murder City: Fame, Lust, and the Beautiful Killers Who Inspired Chicago
"The author's inclusion of contemporary sensational Chicago trials helps readers place the importance of the case. VERDICT For lovers of historical true crime." —Library Journal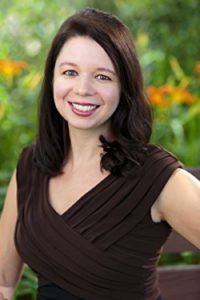 About the Author: Emilie Le Beau Lucchesi
Emilie Le Beau Lucchesi has contributed to the country's largest newspapers, including the Chicago Tribune, New York Times, and Los Angeles Times. Her work has also appeared in CountryLiving.com, MarieClaire.com, and GoodHousekeeping.com. She frequently speaks to universities and professional organizations on topics related to women in history, media, and Jazz Age Chicago. She lives in Oak Park, Illinois.
—###—
True Crime Book: Famous Crimes the World Forgot Vol II, 384 pages, Kindle just $3.99, More Amazing True Crime Stories You Never Knew About! = GOLD MEDAL WINNER, True Crime Category, 2018 Independent Publisher Awards.
---
Check Out These Popular Stories on Historical Crime Detective
Posted: Jason Lucky Morrow - Writer/Founder/Editor, June 9th, 2017 under New Books.