CrimeCon 2017, June 9-11, Indianapolis
Home
|
Recent News
| CrimeCon 2017, June 9-11, Indianapolis
CrimeCon 2017 – http://www.crimecon.com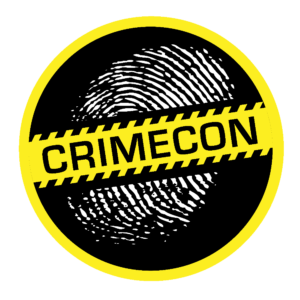 A friendly reminder that CrimeCon 2017 will take place in Indianapolis June 9-11. Day passes are now available and they have put together quite a line-up of "true crime" stars including Nancy Grace, Josh Mankiewicz, Aphrodite Jones, Kelly Siegler, Carl Marino (the young Lt. Joe Kenda), and over 30 True Crime Podcasters.
Here's the update I just received from the event organizer.
We announced Oxygen as our presenting sponsor
* We just started selling day tickets last week
* The cutoff to book the hotel is 5/24
* Podcasts- We have over 30 of the top true crime podcasters attending! They are setting up on "podcast row" during Friday and Saturday of the convention. We also have an onsite podcast studio that select shows are doing live recordings from.
* Ken Kratz is hosting a super small and in depth session on the Avery case Friday morning before the convention starts
Schedule details — http://www.crimecon.com
—###—
True Crime Book: Famous Crimes the World Forgot Vol II, 384 pages, Kindle just $3.99, More Amazing True Crime Stories You Never Knew About! = GOLD MEDAL WINNER, True Crime Category, 2018 Independent Publisher Awards.
---
Check Out These Popular Stories on Historical Crime Detective
Posted: Jason Lucky Morrow - Writer/Founder/Editor, May 15th, 2017 under Recent News.