New Book: Terror in Ypsilanti : John Norman Collins Unmasked
Home
|
New Books
| New Book: Terror in Ypsilanti : John Norman Collins Unmasked
Terror in Ypsilanti:John Norman Collins Unmasked (TIY) is a true crime account of the sex-slayings of seven young women in Washtenaw County, Michigan. Between the summers of 1967 through 1969, a predatory killer stalked the campuses of Eastern Michigan University and the University of Michigan looking for prey, until he made the arrogant mistake of killing his last victim in the basement of his uncle's home—a Michigan State Police Trooper. All-American boy John Norman Collins was arrested, tried, and convicted of the strangulation murder of Karen Sue Beineman.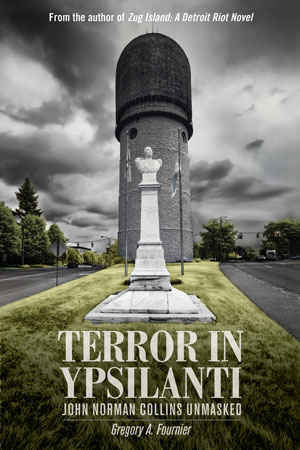 The media frenzy over the arrest of a prime suspect—a handsome, clean-cut Eastern Michigan University student—held the nation's attention until a week into the trial. Over that weekend, the words Helter Skelter blazed across the headlines and drew the national and international press to California to report on Charles Manson and his Family. John Norman Collins and his victims were left to fall through the cracks of time.
Collins was convicted of only one of the murders he was widely suspected of committing. His trial was the most contentious, longest, and expensive in Washtenaw County history. The prosecutor decided to hold the other six cases in abeyance against the day Collins would attempt to circumvent his life sentence.
Collins's lawyer Neil Fink exhausted every appeal leading to the United State Supreme Court refusing to hear the case. Every appeal was denied. After being implicated in several thwarted prison escapes, Collins took a different approach to shortening his life sentence without parole. He changed his last name back to Chapman—his Canadian birth father's name.
Armed with a new identity, Collins [Chapman] tried to engineer an international Canadian prison exchange by claiming he had Canadian citizenship and was one signature away from transferring to Canada where the sentencing laws are more lenient. In Michigan, only a pardon signed by a sitting Michigan governor could free Collins. In Canada, Collins would qualify for a work release program only three years after time served. For the first time in print, TIY tells the story of the Marquette prison inmate who blew the whistle on Collins ruining his chances at freedom.
Part One of TIY tells the stories of the other victims as a stealthy, unknown sexual predator stalks the Ypsilanti and Ann Arbor countryside. As the body count rises, the interval between the sex slayings shortens. After four unsolved murders, the Ypsilanti community when into shock when one of their own—a thirteen-year-old eighth-grader—was found nude by the side of a country road strangled with a length of electrical cord. Two more local university women perished and another teenager in California was strangled to death before an arrest was made.
Part Two reconstitutes the infamous trial of The People of Washtenaw County vs. John Norman Collins. After Collins's several appeals were exhausted and the Supreme Court returned the trial transcripts to the Washtenaw County Building, the court records for this case were "purged" from county records. Nobody in authority has any further information about these records. Invoking the Freedom of Information Act (FOIA) produced no result.
Using hundreds of newspaper clippings from the era and some related government documents, I was able to piece together the details of a case that would otherwise be lost to history. With the benefit of fifty years of hindsight and many FOIA requests from government and police agencies, TIY compiles an array of facts and circumstantial evidence drawing an unmistakable portrait of the killer.
Part Three recounts Collins's years in Michigan prisons and his adjustment to prison culture. For the first time, his words are expressed without the filter of a lawyer and his true personality takes shape. He challenges authority at every turn, fights a California extradition request from Governor Ronald Reagan, and does his best to manipulate public opinion through the media.
This section goes behind the scenes of Kelly & Company—a Detroit morning show that interviewed Collins in Marquette prison. Using television for his first and only time, Collins tries his best to rationalize away the evidence but fails miserably. Part Three also tells the story of the film company that came to town in 1978 to make Now I Lay Me Down To Sleep—a movie version of the Washtenaw County murders which was never completed.
The only previous book length treatment of this story is The Michigan Murders published in 1976. It is a cozy mystery that changed the names of the victims and their killer, serving to conceal their identities and confound the history. My true crime treatment uses real names and hews closely to the facts. The style is journalistic rather than narrative. The story is never lurid but nonetheless graphic. Included for the first time will be a map of the body drop sites, a photo gallery, a timeline, lists of people and places named in the book, and an index to aid readers.
About Author Gregory A. Fournier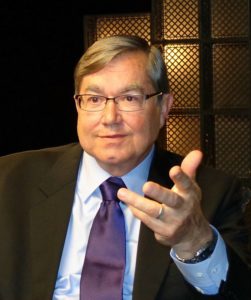 While attending Eastern Michigan, I lived one block up the street from John Norman Collins while these murders were going on and had several brushes with him. As with many other people in Ypsilanti, it was not until Collins was arrested and his photograph ran on the front pages that I recognized him and learned his name. After graduation, I became a high school English teacher in Ypsilanti where most of these tragedies occurred. I have firsthand knowledge of the area and interviewed many people connected with these cases.
Since April 2011, I have been writing my Fornology blog to build an audience for my writing. In May 2013—on the strength of my posts—I was asked to appear on the Investigation Discovery Channel as a guest expert on John Norman Collins in their series A Crime to Remember. The episode is entitled "A New Kind of Monster." It is available On Demand and on YouTube.
I have a bachelor and master's degree in English Language and Literature from Eastern Michigan University and have taught high school in Ypsilanti, Michigan and San Diego, California. For ten years, I also worked as an adjunct professor at Cuyamaca College in Rancho San Diego before retiring. My first writing effort was Zug Island: A Detroit Riot Novel published in 2011 by Wheatmark, Inc., now available in a newly revised 2nd edition.
Question & Answer with Terror in Ypsilanti author, Gregory A. Fournier
Tell us about John Norman Collins. JNC was the prime suspect in the murders of seven young women in the Ypsilanti/Ann Arbor, Michigan between the summers of 1967-1969. Washtenaw County prosecutors tried and convicted Collins of his last murder—the sex slaying of Karen Sue Beineman. The other murders became cold cases.
Why isn't Collins better known? The week the Beineman case came to trial, the Helter Skelter [Tate/LaBianca] murders happened in the Hollywood Hills of Los Angeles. Overnight, Charles Manson and his family drew national attention to Southern California. The Collins trial became a war of attrition; the Manson trial became a three ring media circus.
What genre is your book and who is your target audience? It is true crime. Terror in Ypsilanti strives to restore the lost history of these cases. The trial transcripts were purged from the Washtenaw County files shortly after all of Collins's appeals ran out in the mid-1970s. I initially wrote this book for the people of Ypsilanti to pay a debt to history, but young people going away to college will find the story instructive and cautionary.
Can you briefly summarize the content of Terror in Ypsilanti? Part one tells the story of the murders as the details unfolded before the police and the public. Much of this information has never been made public before. Part two reconstitutes the most infamous criminal trial in Michigan history from hundreds of vintage newspaper articles. Part three tells the story of Collins's years in prison, his efforts to circumvent his life sentence, and his attempts to manipulate public opinion through the media.
What qualifies you to tell this story? While these murders were happening, I lived one block up the street from Collins and had several negative encounters with him. It wasn't until I saw his face plastered across the front pages that I realized I recognized him. I knew people he knew, and I knew friends who knew some of the victims. Going to Eastern Michigan University and teaching at Ypsilanti High School gives me a detailed knowledge of the area and its people. The non-fiction story of what actually happened needed to be told before these events become lost in the fog of time. I'm uniquely positioned to do that.
Has this story ever been told before? Brief surveys of the Collins story have appeared in crime magazines and internet articles—usually with faulty information and without the benefit of hindsight. Five years after these events occurred in 1976, Edward Keyes published a cozy mystery called The Michigan Murders, which used pseudonyms for the victims, the witnesses, and the convicted murderer. Keyes wrote his book as a novel, but it did more to obscure the real history than add any insight. Terror in Ypsilanti is a very different treatment of the subject matter. I take a terse journalistic approach.
What was your biggest challenge writing Terror in Ypsilanti? Getting official information on the trial. The Washtenaw County Court files were purged in the mid-1970s, and nobody in authority would comment on that. I had to create a patchwork of facts from hundreds of local newspaper articles to tell the broad outline of the trial.
Does your book leave readers with a message? Yes, if something doesn't feel right about a person, trust your instincts. Don't place yourself in a compromised position and recognize danger before it's too late.
What else have you written? My first writing effort after I retired from teaching was Zug Island: A Detroit Riot Novel. It tells a multicultural story of the clash between urban and suburban cultures. Main character Jake Malone gets a crash course in race relations and learns that the face of racism comes in every shade of color. I also write a weekly blog entitled Fornology about my news and views.
How can readers find out more about your books? Readers can go to my author website for more information. Discounted bulk purchases of my books can be made through Wheatmark.com, and paperbacks are available through Amazon.com, as well as a Kindle edition.
—###—
True Crime Book: Famous Crimes the World Forgot Vol II, 384 pages, Kindle just $3.99, More Amazing True Crime Stories You Never Knew About! = GOLD MEDAL WINNER, True Crime Category, 2018 Independent Publisher Awards.
---
Check Out These Popular Stories on Historical Crime Detective
Posted: Jason Lucky Morrow - Writer/Founder/Editor, August 3rd, 2016 under New Books.
Tags: 1960s, Michigan, Serial Killer