New Book, Ted Bundy: A Visual Timeline
Home
|
New Books
| New Book, Ted Bundy: A Visual Timeline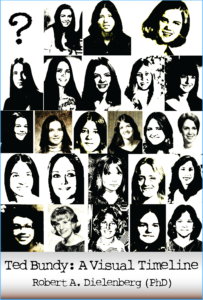 Ted Bundy: A Visual Timeline is aimed at students of psychology, criminology and neuroscience who are interested in trying to further their understanding of psychopathy in general and Ted Bundy in particular. The book gathers together all the available important information on Ted's life and lays it out on a visual timeline in exhaustive detail. Every image has been carefully researched so that its position on the timeline is as accurate as possible. Every fact has been triple checked and researched so that the reader does not have to consult other sources to verify its veracity.
In essence, this book is a one-stop-shop on Ted Bundy. But it is also more than that. It presents, for the first time, a thoroughly researched and substantiated neurobehavioral model of Ted. The model enables the reader to assimulate the myriad facts presented in the book in a cohesive manner. Whether the reader ultimately agrees or disagrees with the model, one thing is for sure: this book is by far the most detailed and exhaustive exploration of Ted Bundy to date. No other book comes close in terms of accuracy and authenticity.
About the Author: Dr. Rob Dielenberg was born in Melbourne. He played in rock ba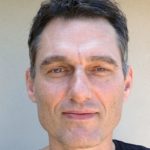 nds until his mid- 20s, then earned a BA (Psychology) and Ph.D. (Neuroscience) from the University of Sydney. In between his degrees he did a year of clinical psychology, a year of TAFE sciences, and a 2-year  ction writing course. He retired as a post-doctoral fellow and went freelance in 2005. For the last decade he has diversi ed into areas such as neuroanthropology and criminology. He is also a co-director of Motion Mensura which develops tracking software and UAVs for high resolution mapping. He is married without children. His hobbies are tennis and cross-country mountain bicycle riding. He currently resides in Newcastle, Australia.
—###—
True Crime Book: Famous Crimes the World Forgot Vol II, 384 pages, Kindle just $3.99, More Amazing True Crime Stories You Never Knew About! = GOLD MEDAL WINNER, True Crime Category, 2018 Independent Publisher Awards.
---
Check Out These Popular Stories on Historical Crime Detective
Posted: Jason Lucky Morrow - Writer/Founder/Editor, May 21st, 2016 under New Books.
Tags: 1970s, Serial Killer