Mug Shot Monday! Sgt. Frank Martz, 1943, Vampire Slayer
Home
|
Mug Shot Monday
,
Short Feature Story
| Mug Shot Monday! Sgt. Frank Martz, 1943, Vampire Slayer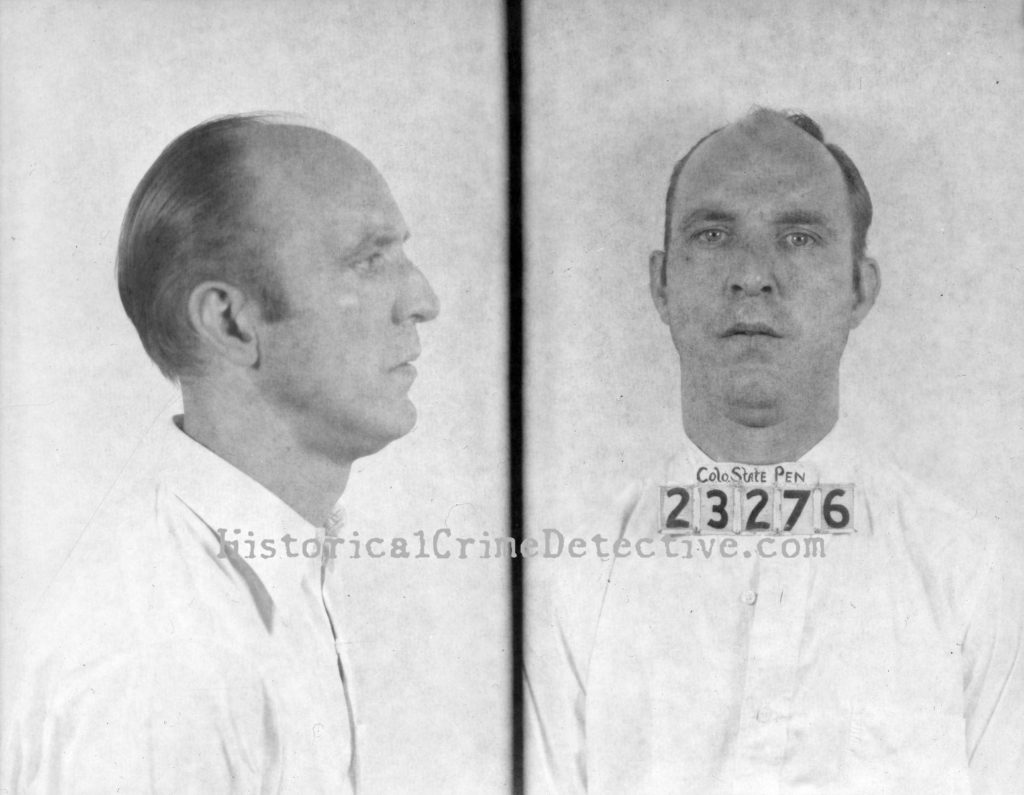 On December 6, 1943, twenty-seven-year-old Ann Geist took her three-year-old daughter, Kathleen Ann, to a tavern near Fort Logan, Colorado, where she met up with friends. At the time, Fort Logan was a small, Army-Air Force installation west of Englewood, and eight miles southwest of Denver.
Soon after she arrived, Geist and her friends became preoccupied with playing a pinball machine[1] (new at that time) and she forgot about her daughter. Also inside the tavern was Staff-Sergeant Frank Martz, 33, a cook in the army who had recently returned from South Dakota where he visited his wife on furlough.
When Martz realized the mother had forgotten about her daughter, he went to Kathleen and promised her soft drinks and "a fluffy, stuffed toy rabbit" if she would come with him to his apartment. The girl agreed and she and Martz left the tavern unnoticed. As they were walking home, the happened to pass by a patrolman George Fritsinger who thought they were father and daughter.
According to a statement later given to reporters, once he had her inside his apartment, "Martz struck Kathleen on her head with a blunt instrument…Sometime thereafter, he took a stout cord…wrapped it around the little girl's neck, choking her. He thereafter ravished and raped the little girl, evidenced by many teeth marks and wounds on the body."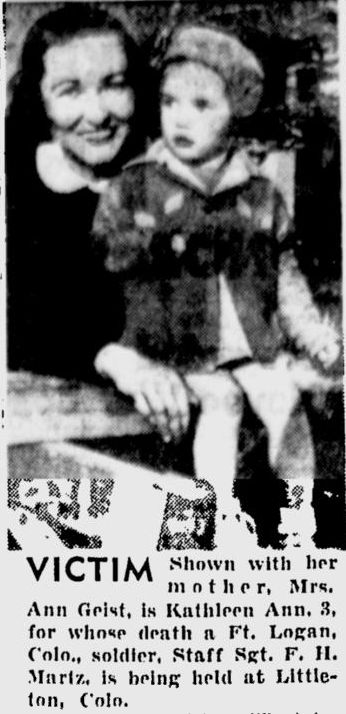 By the time she was dead, Ann Geist reported her daughter's disappearance to Patrolman Fritsinger, who remembered seeing Martz and the girl walking on the street earlier. Fritsinger then got two military policemen to go with him to Martz's apartment where he answered the door drunk and partially clothed. He was taken to the Englewood jail and questioned by detectives. Fritsinger and the military policemen then returned to Martz's apartment to search for Kathleen "and found her torn body under the sink," the Associated Press reported.
Martz, who had been a carnival and circus cook before joining the army, said he was drunk on beer and wine and didn't remember anything about the little dead girl in his apartment. Two days later, he blamed the murder on vampire stories he had read earlier that day in pulp magazines.
"Martz told District Attorney Richard Simon (in an oral statement) he had been confused by reading several detective stories Monday afternoon, including one which described how a vampire sucked the blood from a living body. Then he got so drunk, he said, that there were long intervals during which he could not remember what happened," the AP reported. "Coroner Ivan J. Foss said the child's body was nude and bore numerous scratches and teeth marks."
However, in his written statement, Martz did recall part of his attack.
"Since I have had time to think over events of Monday night, I cannot state positively that I remember taking the girl into my room and closing the door. . . . I remember striking her, choking and beating her, and tearing off her clothes."
In another part of the statement, Martz was quoted as saying: "I was scared to death. I undressed. Took all my clothes off. And I got into bed and pulled the covers over my head and I was scared. Then the police came."
His claim of being under the influence of alcohol and vampire stories did not help his case. During his February 1944 trial, he was convicted and sentenced to death by a Littleton jury.
Because of World War II's dominance of over other types of news coverage, there are only a handful of newspaper reports still available about this case. His case was appealed, but the Colorado high court upheld his conviction and death sentence, which did not take place until November 23, 1945 at 8:00 p.m. To make sure the state was NOT executing a crazy man, possibly because he was under the influence vampire stories at the time, a sanity hearing was held for Martz on the day of his execution.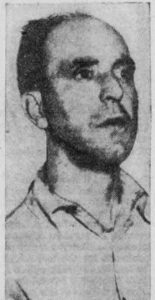 When Canon City Prison Warden Roy Best appeared at his cell, Martz's face lit up with hope that his stay of execution was granted. But when Best started reading the death warrant, Martz's face quickly dropped. The would-be vampire then recovered, and smiled at Father Justin McKernan, his spiritual advisor while on death row.
Martz was then escorted out of his cell and led on the quarter-mile walk up to Woodpecker Hill where the state's gas chamber was located. Martz, who was calm and steady in his march, received a helping but unwanted hand from one of the guards.
"I don't need any help. I can walk by myself. He then told Father McKernan, "Pray for me. If anybody needs prayer, I do."
During the last two weeks, Martz spent most of his time talking quietly with Father McKernan, and reading a bible given to him by death row inmate Charles Ford Stillman who was executed two weeks earlier.
Wearing nothing but his shorts and socks, Martz took his seat on a chair inside the gas chamber.
"As guards strapped Martz into the death chair he held a crucifix in one hand, a St. Christopher medal in the other. The slayer raised the medal—symbolic of a safe Journey—to his heart and said: 'God forgive me for I have sinned. I'm sorry.'"
At 7:59, the sodium cyanide pellets were dropped into the Sulphur acid and Martz breathed deeply as he was instructed to do. At 8:02, he was pronounced dead. After the chamber was flushed and purged, his corpse was cleaned with chlorine solution. Prison officials waited twenty-hours for someone to claim the body. When no one did, he was buried in the prison cemetery on Woodpecker Hill.
[1] Pinball machines were fairly new at that time. Marble machines preceded the invention of Pinball machines.
Woodpecker Hill Photo Gallery, courtesy of Cemeteries of Colorado. Frank Martz is buried in an unmarked grave somewhere in this cemetery.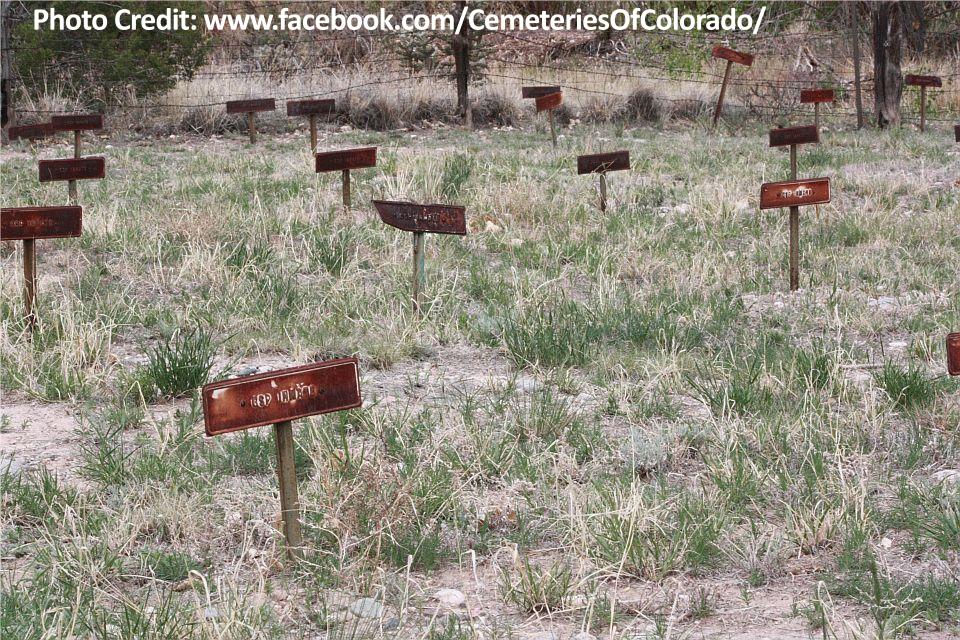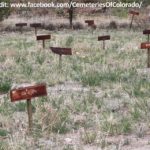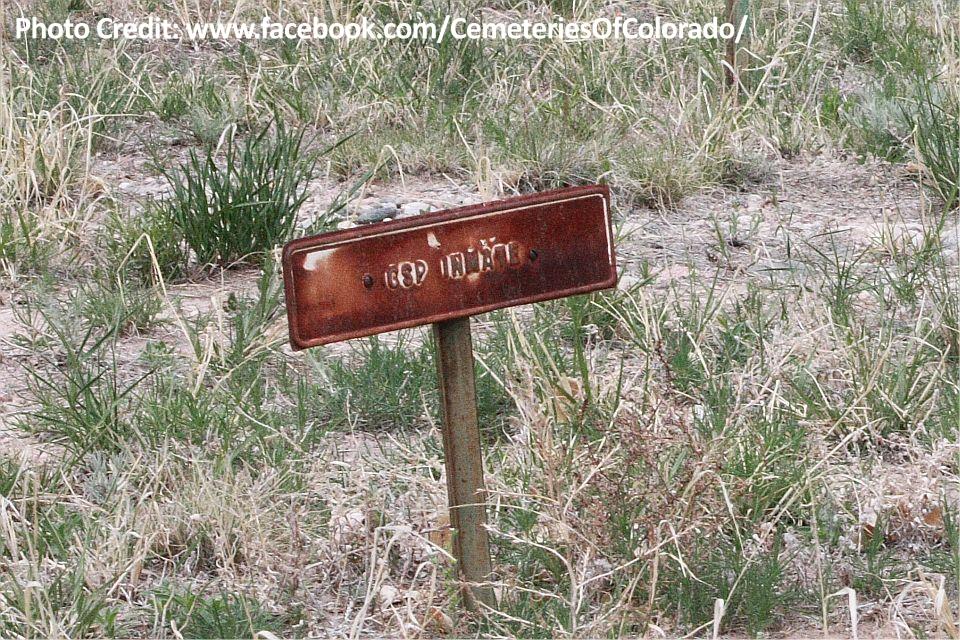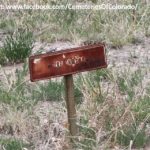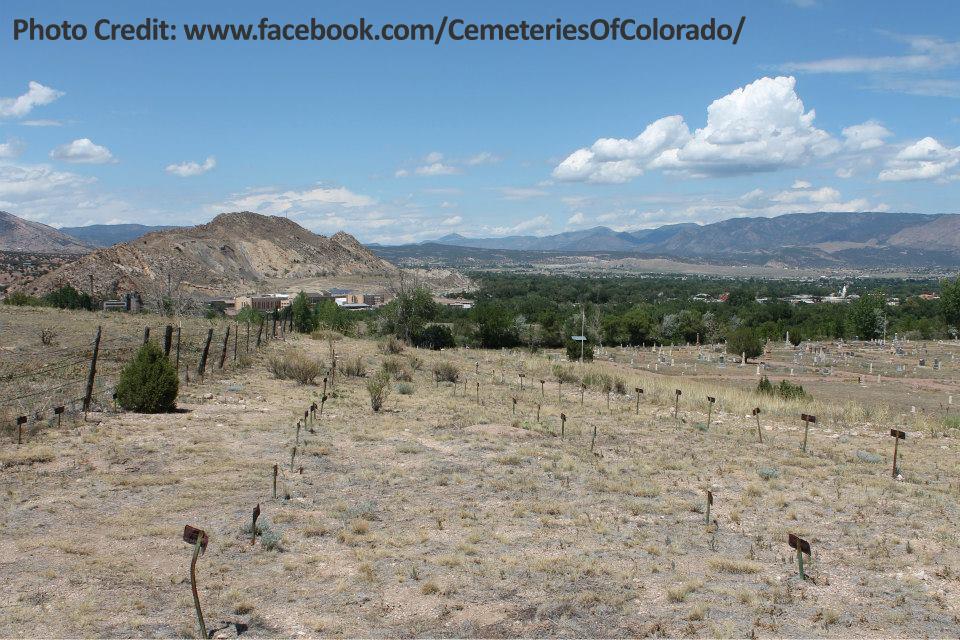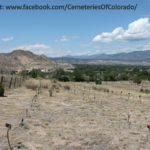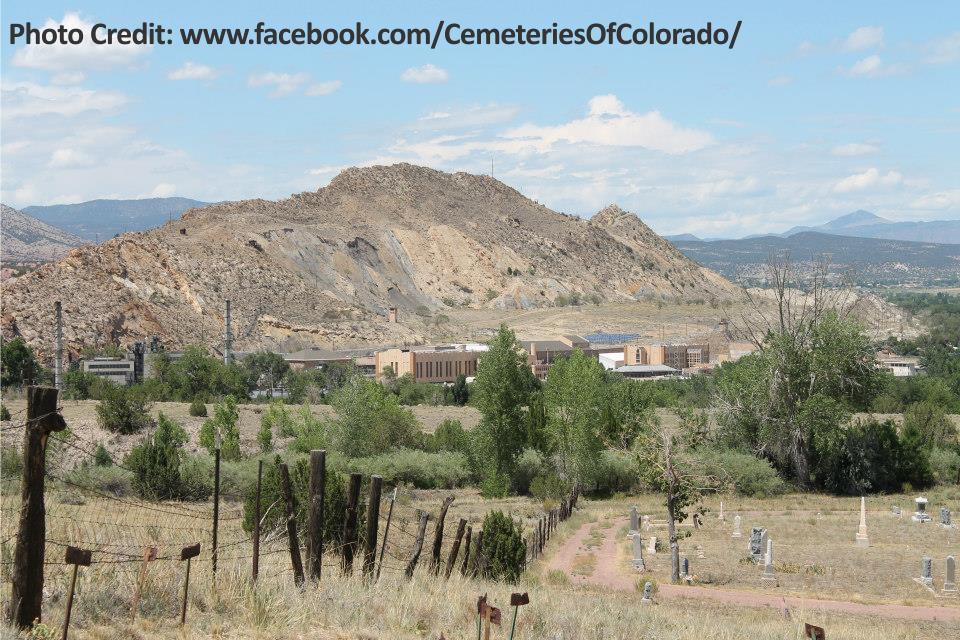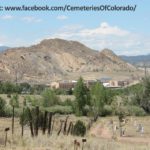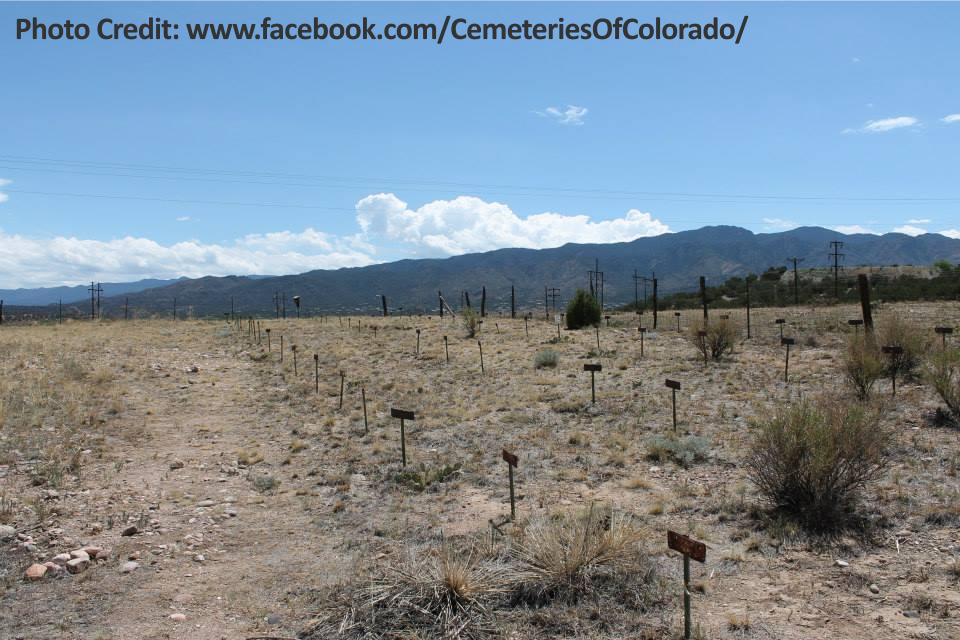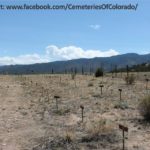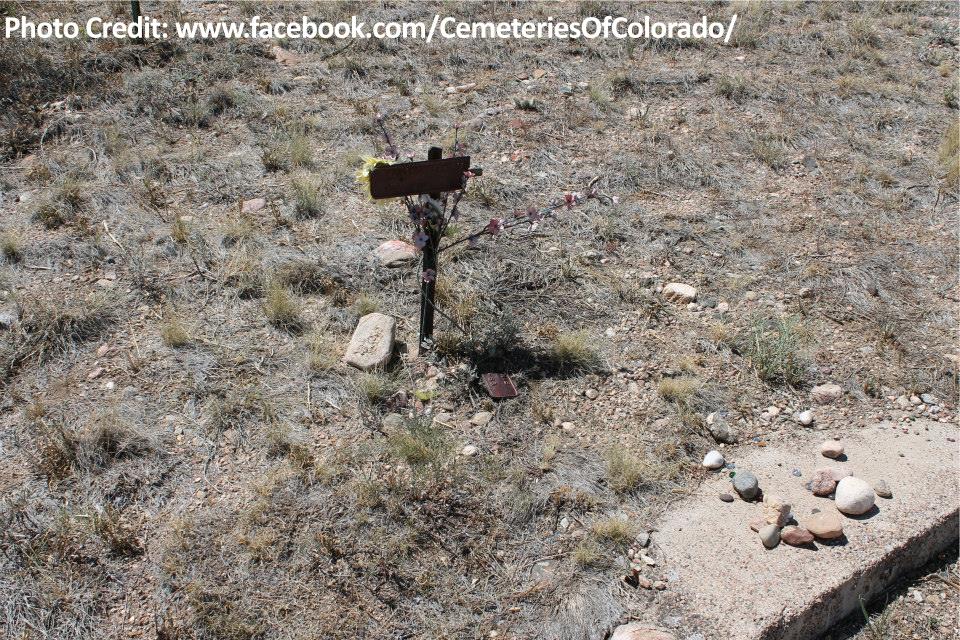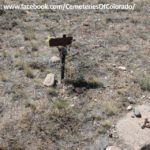 —###—
True Crime Book: Famous Crimes the World Forgot Vol II, 384 pages, Kindle just $3.99, More Amazing True Crime Stories You Never Knew About! = GOLD MEDAL WINNER, True Crime Category, 2018 Independent Publisher Awards.
---
Check Out These Popular Stories on Historical Crime Detective
Posted: Jason Lucky Morrow - Writer/Founder/Editor, September 12th, 2016 under Mug Shot Monday, Short Feature Story.
Tags: 1940s, Colorado, Execution, Murder, Sex Crimes