A Crime Convention for True Crime Fans, 2017
Home
|
Recent News
| A Crime Convention for True Crime Fans, 2017
CrimeCon 2017, Indianapolis, Indiana, June 9-11, 2017, at the JW Marriott Hotel. There are lots of different "immersive" programs planned, but from what I can glean, the guest/expert speakers, presenters, and VIP attendees are yet to be announced.
See more at: http://www.crimecon.com/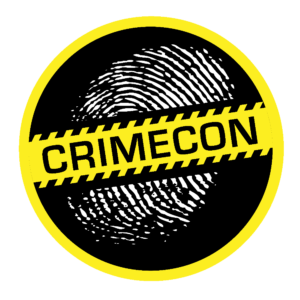 Price for admission, Standard to VIP packages, range from $199 to $575, depending on when you register. HistoricalCrimeDetective fans and blog readers get a 10 percent registration discount by using the coupon code, HCD10. The $199 "early bird" registration price ends today, which is unfortunate because I just found out about it recently. Military and law enforcement personnel qualify for registration discounts, as well as groups of five or more people.
Description:
"A celebration of all things true crime, CrimeCon brings the cases you love to life through immersive experiences, incredible guests, and a ton of mystery and intrigue. It was created for those of us who binged on Making a Murderer or who spend more hours watching ID and Dateline than we'd like to admit. Made by fans, for fans, CrimeCon's mission is to bring together thousands of creators and consumers for a weekend they'll never forget.
"CrimeCon transports fans from the couch to the crime scene and into courtroom. If your idea of the perfect night involves alibis, motives, and a bottle of wine, then this is the event you've been waiting for. Grab a few true crime-obsessed friends and join us in Indy for a weekend you won't forget."
Specific Detail:
"When many people hear "convention" they think about tens of thousands of people walking around gigantic exhibit halls, but that's not really what CrimeCon is. This is a far more immersive and individualized program that is much more about creating an authentic experience than it is about walking through miles of exhibit halls."
–###—
True Crime Book: Famous Crimes the World Forgot Vol II, 384 pages, Kindle just $3.99, More Amazing True Crime Stories You Never Knew About! = GOLD MEDAL WINNER, True Crime Category, 2018 Independent Publisher Awards.
---
Check Out These Popular Stories on Historical Crime Detective
Posted: Jason Lucky Morrow - Writer/Founder/Editor, September 30th, 2016 under Recent News.