Sword and Scale True Crime Podcast Episode 36
Home
|
Uncategorized
| Sword and Scale True Crime Podcast Episode 36
.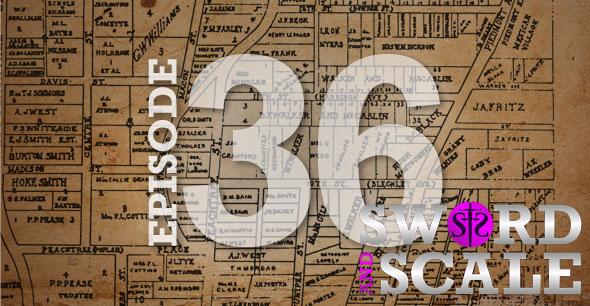 The Sword and Scale True Crime Podcast is the most professionally produced true crime podcast out there. Sword and Scale founder and presenter, Mike Boudet, has long been a friend to HCD.
This week, Episode 36, Mike and I explore the case of Savage Killer Timothy McCorquodale, 1974, which I wrote and posted on the HCD blog last August.
"Timothy Wesley McCorquodale had a rage in him that was uncontrollable. Like a loose cannon he could go off at any minute, unleashing mayhem an any poor unsuspecting soul that happened to cross him. The horror he would subject 17-year-old Donna Marie Dixon to in 1974, is unfathomable to this day." – SwordAndScale
You can listen to this story by clicking on the link. After you are done, you can browse and check out his many other excellent stories and podcasts.
—###—
True Crime Book: Famous Crimes the World Forgot Vol II, 384 pages, Kindle just $3.99, More Amazing True Crime Stories You Never Knew About! = GOLD MEDAL WINNER, True Crime Category, 2018 Independent Publisher Awards.
---
Check Out These Popular Stories on Historical Crime Detective
Posted: Jason Lucky Morrow - Writer/Founder/Editor, January 27th, 2015 under Uncategorized.
Tags: Crime Podcast