Murder in Suburbia, Disturbing Stories from Australia's Dark Heart, by Emily Webb
Home
|
New Books
| Murder in Suburbia, Disturbing Stories from Australia's Dark Heart, by Emily Webb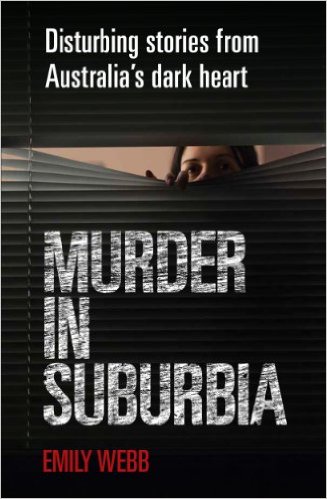 When I'm looking for a true crime book to read, I like to jump into crimes I never knew about. If you're an American reader with the same passion, then you will enjoy Australian True Crime writer Emily Webb's book, Murder in Suburbia: Disturbing Stories from Australia's Dark Heart.
You know that country Australia. It's like a hot version of Canada, and a sexier version of England. Sorry England, but they have the beaches and climate for it.
Webb is a gifted writer who presents fascinating cases that adhere to her theme – Murder in Suburbia. Reading this book, I am reminded that it is just a matter of time before we are all brutally murdered in our homes.
This book has more than twenty examples of horrible crimes from Australia. It also features plenty of examples of what I enjoy most when reading a true crime book: a bad guy that you just love to hate. The sadistic, horrible killer that makes you think: hmmmm, maybe waterboarding isn't such a bad idea.
If you thought living in the suburbs meant that "it can't happen to me" – this book will make you think again.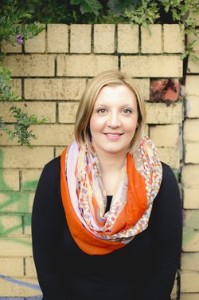 About the Author: I have always been intrigued by crime and have been an avid true crime and crime fiction reader since I was young. I became a journalist because a) (I'm a sticky beak) I like to know what's going on and b) I absolutely love news, newspapers, radio and I knew it was what I always wanted to do. (If I wasn't a journalist I'd want to be a librarian.)
My first true crime book is called MURDER IN SUBURBIA – DISTURBING STORIES FROM AUSTRALIA'S DARK HEART (a case file book of Australian murders). The book is published by The Five Mile Press. I interviewed several victims of crime for the book and can't thank them enough for their time.
In January 2015 my second book ANGELS OF DEATH: DISTURBING REAL-LIFE CASES OF DOCTORS AND NURSES WHO KILL was released.
I live in Melbourne, Australia with my husband and two daughters. I work as a journalist for Leader Community Newspapers.
—###—
True Crime Book: Famous Crimes the World Forgot Vol II, 384 pages, Kindle just $3.99, More Amazing True Crime Stories You Never Knew About! = GOLD MEDAL WINNER, True Crime Category, 2018 Independent Publisher Awards.
---
Check Out These Popular Stories on Historical Crime Detective
Posted: Jason Lucky Morrow - Writer/Founder/Editor, September 25th, 2015 under New Books.