Jack McCullough asks Court for Certificate of Innocence
Home
|
Recent News
| Jack McCullough asks Court for Certificate of Innocence
When Jack McCullough was arrested in 2012 for the 1957 murder of Maria Ridulph, Sycamore, Illinois authorities boasted they had solved the nation's oldest cold case. Following McCullough's trial and conviction, the long-running television series 48 Hours profiled the case in an episode, CNN produced a special web feature on it, and author Charles Lachman wrote a book about it called "Footsteps in the Snow." His 2014 book was then used as the basis for Lifetime Network documentary.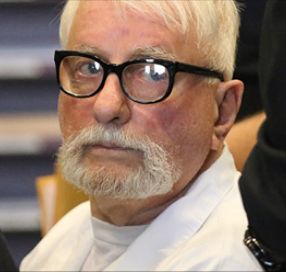 All four of those works presumed McCullough was guilty. A second book about the case, "Piggyback," by self-published author Jeffrey Dean Doty was also released in 2014, and theorized that McCollough was innocent. In 2015, a new state prosecutor for DeKalb County reviewed the case and determined that evidence that would have exonerated McCullough was suppressed during his original trial.
In a March 2016 hearing, that new prosecutor asked the court to dismiss the charges. A judge vacated the sentence and McCullough was released in April 2016. The charges were dropped one week later. Now, McCullough is back in the news asking the court for a certificate of innocence.
According to the original FBI investigation, they reasoned she was abducted and killed between 6:45 and 7:00 o'clock on the night of Dec. 3, 1957, near her Sycamore home. At approximately that same time, Illinois Bell Telephone records indicate McCullough was in Rockford, Illinois, 40 miles northwest of Sycamore, and had placed a collect call to his mother.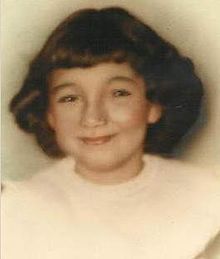 Maria Ridulph, – Wikipedia
—###—
True Crime Book: Famous Crimes the World Forgot Vol II, 384 pages, Kindle just $3.99, More Amazing True Crime Stories You Never Knew About! = GOLD MEDAL WINNER, True Crime Category, 2018 Independent Publisher Awards.
---
Check Out These Popular Stories on Historical Crime Detective
Posted: Jason Lucky Morrow - Writer/Founder/Editor, October 17th, 2016 under Recent News.