The Lady and The Troll, the Murder of Mrs. Mary Clute, San Francisco, 1897
The following story was written by Thomas Duke in 1910. At the end of the story are links to some newspaper articles about the case published between 1897-1900.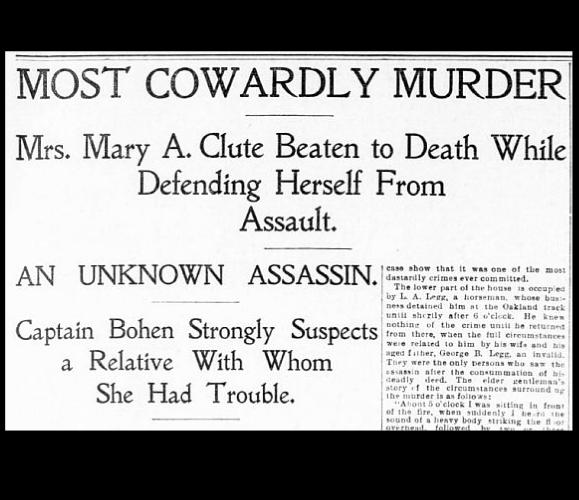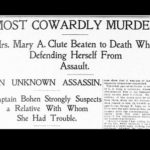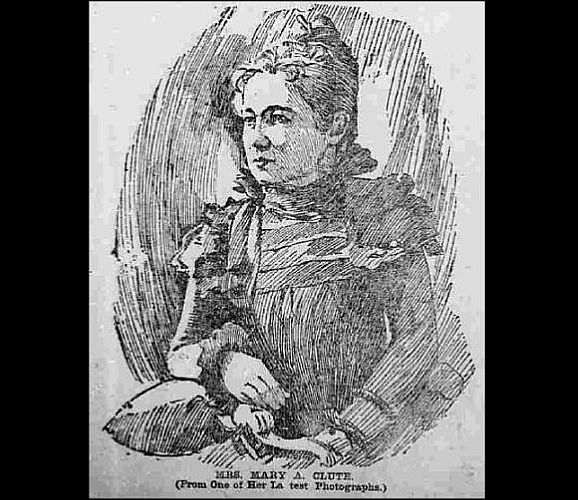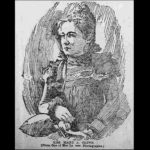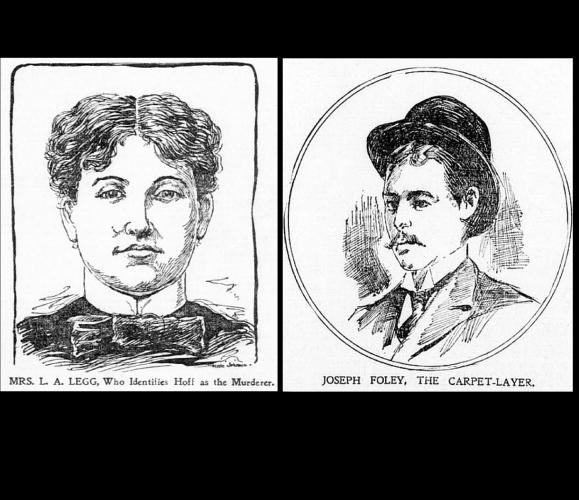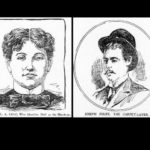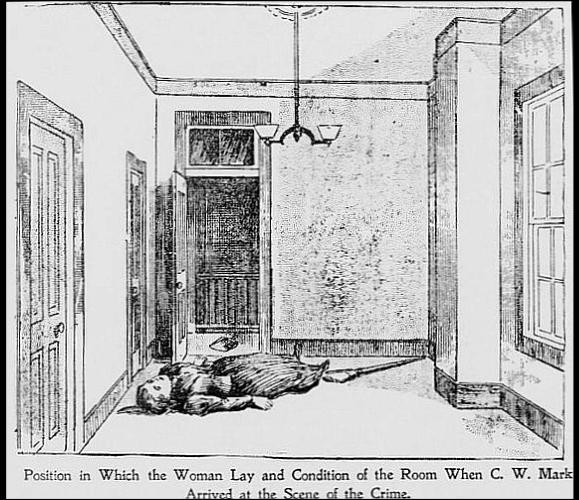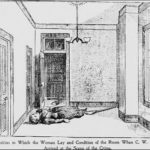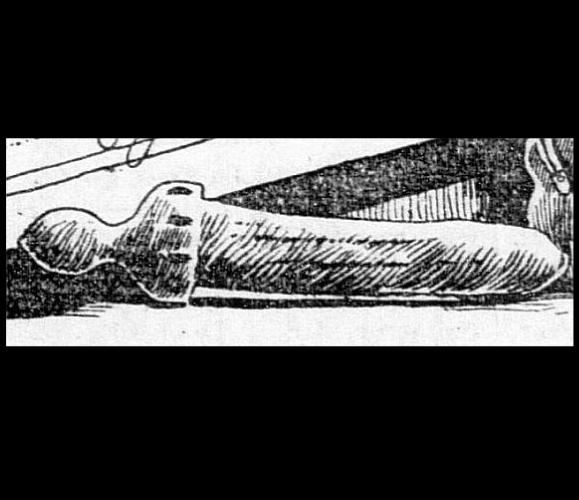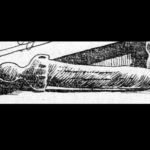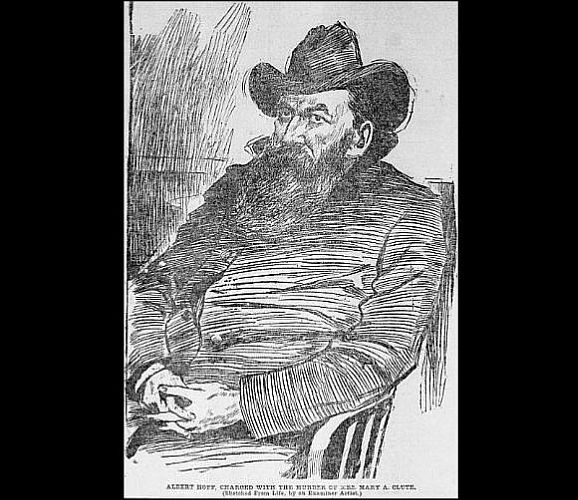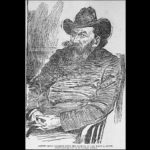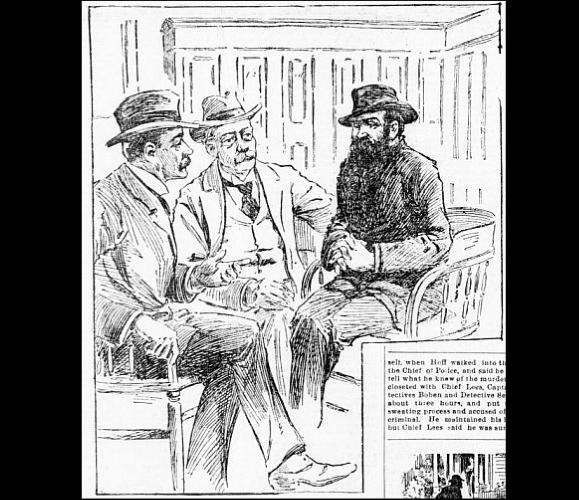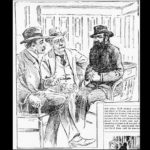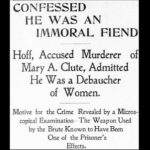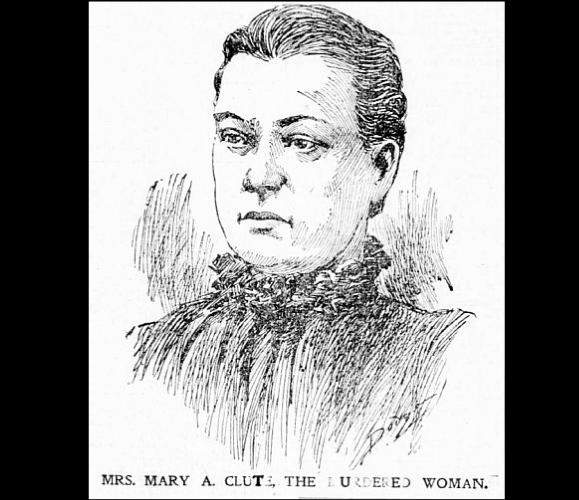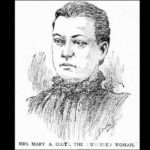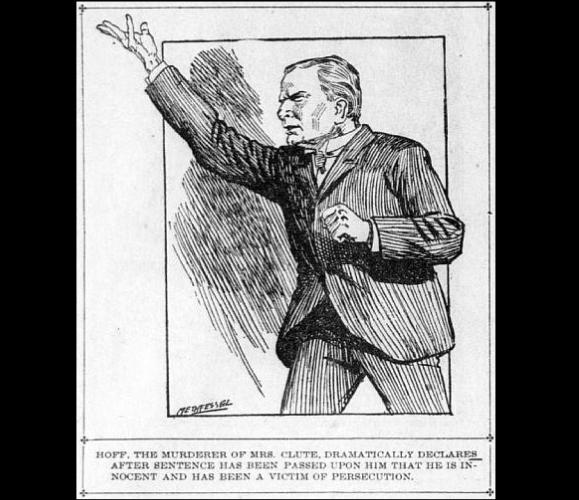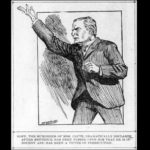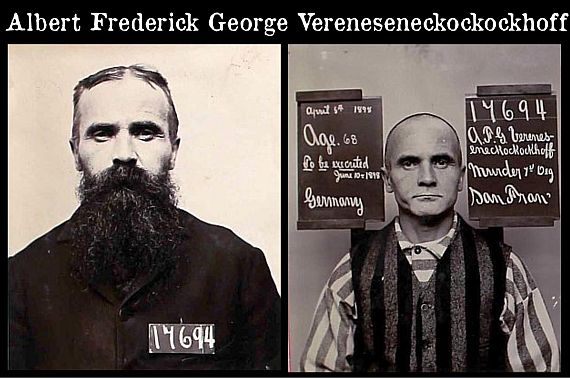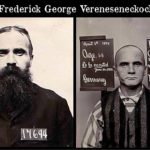 Albert Frederick George Vereneseneckockockhoff (Alias Albert Hoff), Murderer of Mrs. Mary Clute
In the latter part of 1897, Mrs. Mary Clute, wife of a prominent commercial traveler, resided at 230 Page Street, San Francisco.
She was a lady of attractive appearance and had a host of friends because of her kindly disposition.
Albert F. G. Vereneseneckockockhoff, commonly known as "Hoff," was a short, chunky, middle-aged German, with a heavy, ill-kept beard and a coarse, brutal face, which took on a fiendish expression when he was angered. He resided at the Lindell House, No. 262 Sixth Street, and made a living by working as a handy man about different homes.
On December 12, 1897, Mrs. Clute decided to move from 230 Page Street to 803 Guerrero Street. Having previously employed Hoff to do some upholstering, she sent a note to the Lindell House, requesting him to call the next day. She then went to a store to purchase some carpet lining, but the upholsterer informed her that he would not sell her the lining unless he was given the work of laying the carpet. This was the work she intended to give to Hoff, but having no assurance that he would respond promptly, she accepted the upholsterer's terms.
Hoff called on her the next morning, and she explained her predicament and expressed regret that she had inconvenienced him. Hoff's manner plainly indicated his displeasure, but to compensate him for his loss of time, Mrs. Cute told him to come the next afternoon and she would give him a job hanging her pictures. The next day, December 15, Hoff called at 803 Guerrero Street shortly after noon, but as Mrs. Cute was not at the house, he rang the door bell of the lower flat and one of the occupants, Mrs. L. A. Legg, came to the door. Hoff announced his business and made inquiry as to the whereabouts of Mrs. Clute. Upon learning that she was not in, he proceeded to 230 Page Street, arriving about 4 p. m. There he met Mrs. Clute who informed him that she was exceedingly sorry, but her expressman had disappointed her, and that she would surely be moved the next day, and requested Hoff to call at 803 Guerrero Street at I p. m. December 16.
At this time Hoff was slightly intoxicated; his breath was foul; his whiskers were besmeared with liquor, and he was in an ugly mood because of his loss of time. Mrs. Clute then said to Mrs. Uchold, a neighbor, in the presence of Hoff, that she was going over to her new home, and left Hoff talking with Mrs. Uchold regarding some work the latter contemplated giving him. When they had finished their conversation, Hoff announced that he was going to see Mrs. Clute, to which Mrs. Uchold replied: "Why are you going there, she does not want you until tomorrow?"
Hoff apparently disregarded this remark, and proceeded to 803 Guerrero Street.
A few moments after 4 p. m., Mrs. Legg, who lived in the flat below Mrs. Clute's new home, saw this man return, ring Mrs. Clute's bell and go upstairs. At this time Mrs. Clute was in her new flat with Jos. Foley, who was laying the carpets. At 4:45 p. m. Foley left and at that time Hoff was walking aimlessly about the flat while Mrs. Clute was engaged with some housework.
Mrs. Legg's aged father-in-law resided with her and her husband in the lower flat, and about 5 p. m. he rushed into the kitchen and exclaimed excitedly to his daughter-in-law, who was preparing dinner: "I thought I heard you scream."
They listened a second and then they heard something heavy fall in the upper flat. Mrs. Legg started upstairs and seeing Hoff passing from one room to another called out:
"What is the matter up there ?" Hoff made no reply and the lady, becoming alarmed, returned to her father-in-law. Presently they saw Hoff sneak away from the house with a small bag on his shoulder, in which he carried his tools. They called out to him to learn the cause of the disturbance upstairs, but he pretended not to hear them and hurried away. An investigation was then instituted and Mrs. Clute's horribly mutilated body was found in a back room. Her head was lying in a pool of blood; her face was beaten beyond recognition; there were eight different fractures of the skull and near the body was found a railroad coupling pin covered with blood.
Mrs. Clute wore valuable jewelry and also had a well-filled purse with her at the time she was killed. As none of these valuables were taken the motive for the crime has never been proven, although it is probable that Mrs. Legg's unexpected appearance on the scene caused the murderer to abandon his original plans and consider nothing but the possibility of being discovered.
The next day the papers devoted considerable space to this crime and dwelt at length on Mrs. Legg's observations. Hoff read this, and realizing that there would be no difficulty in locating him, he called on Police Chief Lees and trembling with suppressed excitement, announced that he was the man Mrs. Legg probably referred to, but denied all knowledge of the crime. He stated that Mrs. Clute was alive and well when he left the house and that Mrs. Legg did not come upon the stairs and inquire as to the cause of any noise, nor did any one call to him regarding anything of the kind when he left the house. He disclaimed all knowledge of any coupling pin and laughingly inquired as to what use a carpet-layer would have for such a cumbersome thing.
The laugh ceased, however, when J. G. Zimbleman and Mayer May stated positively that they had seen the same pin with Hoff's tools on previous occasions.
While being interrogated by Chief Lees and Detective John Seymour, Hoff studiously held his hat in one position in his left hand and it attracted the attention of Detective Seymour, who asked: "What is the matter with your left hand?"
"Nothing," replied Hoff.
But upon being examined, a deep cut was found in the palm. He told two different stories as to how this happened. On one occasion he stated that it was caused by handling a board with a nail in it and on another occasion he said it was caused by coming in contact with a tack which was in some carpet he handled at Mrs. Clute's house.
The theory was advanced that Mrs. Clute inflicted this wound with a dust pan while trying to defend herself.
Hoff was charged with the murder. On March 15, 1898, his trial began, and on April 2 he was found guilty and was subsequently sentenced to be hanged.
His attorney, William Schooley, appealed to the Supreme Court on the grounds that the trial judge had erred in the instructions given to the jury. The prosecution in this case depended entirely on circumstantial evidence and in delivering his instructions to the jury the trial judge said: "Circumstantial evidence has this great advantage that various circumstances from various sources are not likely to be fabricated."
It was held that whether it is entitled to such credit or not, is a question to be determined by the jury from the evidence, and that therefore the charge was plainly an argument for the prosecution, and in violation of Section 19, Article VI, of the Constitution, which provides that: "Judges shall not charge juries with respect to matters of fact, but may state the testimony and declare the law."
Hoff was granted a new trial, which began on December 3, 1900, before Judge Carroll Cook, and on December 15, exactly three years after the commission of the crime, he was again found guilty of murder with the penalty fixed at life imprisonment.
(The decision of the Supreme Court in this case also resulted in Mrs. Cordelia Botkin being granted a new trial. See Candy from a Stranger, the Cordelia Botkin case of 1898.)
On the night after Hoff committed this murder he slept with a shoemaker named Robert Goepel, at 524 Post Street, and he attempted to prove an alibi by this man, who on September 16, 1898, committed suicide by shooting himself in the head.
Read More: Six newspaper pages in one pdf file, covering December 16, 17, 18, 19, of 1897, and two dates in 1900 regarding Hoff's second trial. Download PDF
—###—