Here's a Sneak Peak at the Cover for My Soon to be Published Book, Famous Crimes the World Forgot, Volume II
Home
|
New Books
| Here's a Sneak Peak at the Cover for My Soon to be Published Book, Famous Crimes the World Forgot, Volume II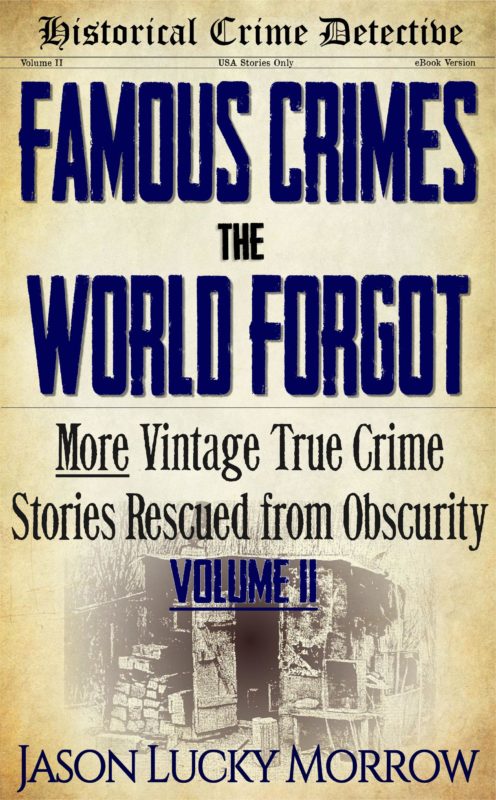 Twenty-months after I started writing this book, I am happy to announce it will be released in the next 30-40 days. TBA.
True Crime Book: Famous Crimes the World Forgot Vol II, 384 pages, Kindle just $3.99, More Amazing True Crime Stories You Never Knew About! = GOLD MEDAL WINNER, True Crime Category, 2018 Independent Publisher Awards.
---
Check Out These Popular Stories on Historical Crime Detective
Posted: Jason Lucky Morrow - Writer/Founder/Editor, February 15th, 2017 under New Books.