Mug Shot Monday: Robert Edward Stansbury, 1963-1982
Home
|
Mug Shot Monday
,
Short Feature Story
| Mug Shot Monday: Robert Edward Stansbury, 1963-1982
Lenient Sentences for Serial-Rapist and Molester Lead to More Crimes
DNA Connected Stansbury to 1974 Murder Seven Years After He Died in Prison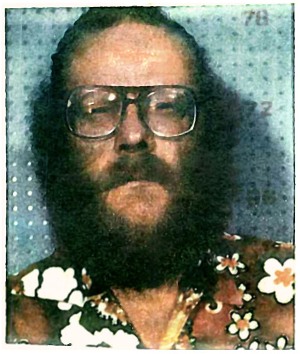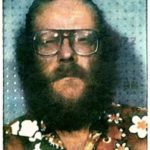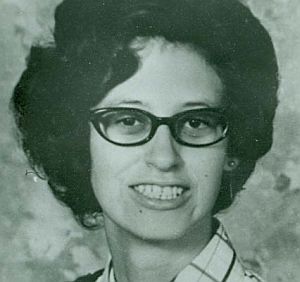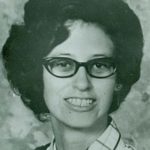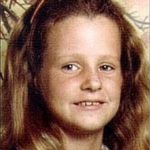 In the summer of 1974, twenty-nine-year old Barbara Hall was found dead near a horse trail in the San Dimas/Claremont area near Pomona, California. Her life was tragically ended at the hands of a murderer who had kidnapped her from Pomona, sexually assaulted her, and took her life.
Her murder remained unsolved until December 2010 when the Cold Case Unit of L.A. County Sheriff's Homicide, working with the Sheriff's Crime Lab, was able to use more advanced DNA testing capabilities to solve the case.
Through their analysis of DNA found on Hall in 1974, a Pomona man who drove an ice cream truck throughout the San Gabriel Valley during the 1970's was proven to be the murderer.
Robert Edward Stansbury died in 2003 in San Quentin prison at age 60. He was serving time on death row for the 1982 rape and murder of a ten-year-old girl whose body was found in Pasadena, after being abducted from Baldwin Park in Los Angeles County.
Sheriff's Cold Case Homicide investigators re-opened Hall's case in 2010 and found there was sufficient DNA that in past years, would have been in sufficient to identify the murderer of Barbara Hall. Sheriff's Crime Lab (Scientific Services Bureau) technicians soon got a DNA match, and proved the killer was Stansbury.
The story of this horrible crime began on August 13, 1974, when Barbara was found strangled to death on a trail near Mills Avenue and Mount Baldy Road, in an area bordering unincorporated San Dimas and Claremont. At the time, homicide investigators learned that Barbara, who was developmentally disabled, had been abducted from Pomona on August 12, 1974. The case lingered for decades until it was re-opened by Los Angeles County Sheriff's Cold Case Unit Sgt. Richard Longshore in 2005.
In re-tracing the suspect's steps back over forty-one-years ago, Cold Case detectives learned that Stansbury drove an ice cream truck in the San Gabriel Valley and the unincorporated areas of East Los Angeles. Stansbury used the truck as a ruse to commit his criminal acts.
His criminal history included sexual assaults on adults and minors of both genders, dating back to 1963.
In November 1963, Stansbury was convicted of lewd and lascivious conduct for oral copulation on two ten-year-old boys in the San Joaquin Valley. He was sentenced to ten years in prison but was released early in January 1969.
From California, Stansbury went to Oklahoma City where he raped a woman in December 1970, but only received a two-year sentence. He was released in November 1973.
On November 24, 1974, a few months after Barbara Hall was murdered, Stansbury forced a fourteen-year-old girl into his car at gunpoint, raped her twice, and then released her in Pomona. Five days later, Stansbury abducted a twenty-one-year-old Montclair woman outside a bar and raped her twice before letting her go. He was convicted in a single trial on both counts and only served six and one-half years in prison. He was released on October 10, 1981.
To get closer to children, Stansbury began driving an ice-cream truck during the summer of 1982. His strategy seemed to have worked for him. On September 28 of that year, Stansbury kidnapped, raped, and beat ten-year-old Robyn Jackson from Baldwin Park in Los Angeles County. When he was finished, he stuffed her into the ice cream truck's freezer, between the Fudgsicles and Sno-Kones, while she was still alive. He then drove to Pasadena where he threw her like a ragdoll into a concrete-lined ditch. The force of the landing cracked her skull and killed her.
An arrogant, egotistical Stansbury chose to represent himself at his trial which began in 1984 and ended eleven-months later after he filed 160 motions. His conduct not only annoyed the judge and prosecutor, but his own defense attorney who sat on the sidelines. He was sentenced to death in on July 16, 1985.
He died in 2003 at the age of sixty before he could be linked to the 1974 murder of Barbara Hall in 2010.
—###—
True Crime Book: Famous Crimes the World Forgot Vol II, 384 pages, Kindle just $3.99, More Amazing True Crime Stories You Never Knew About! = GOLD MEDAL WINNER, True Crime Category, 2018 Independent Publisher Awards.
---
Check Out These Popular Stories on Historical Crime Detective
Posted: Jason Lucky Morrow - Writer/Founder/Editor, August 21st, 2017 under Mug Shot Monday, Short Feature Story.
Tags: 1960s, 1970s, California, Murder, Oklahoma, Sex Crimes