Five Girls Who Disappeared in the 1970s
Note: These are separate cases not believed to be linked.

1971 – Lynne Schulze, 18, – Middlebury, Vermont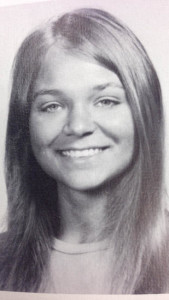 Lynne Schulze grew up in Simsbury, Connecticut, and was an eighteen-year-old freshman at Middlebury College in Vermont when she disappeared on Friday, December 10, 1971. She was last seen at 2:15 p.m. outside a gas station across the street from a large building which contained a health food store and an inter-state bus station.
At approximately 12:30 that afternoon, she was seen eating a bag of dried prunes she had purchased from the store, All the Good Things, and expressed her dismay over having missed a bus that was traveling to New York City. It was an odd remark since it was the first day of final exams for the semester.
Fifteen minutes later, Lynne was seen by a friend and fellow college student back in her dorm room. The two girls had an English exam together at one o'clock, but Lynne refused to discuss the test and seemed distracted. The friend left, returned five minutes later and observed that Lynne was no longer in her dorm room. The friend assumed she was on her way to take the final exam in the class they both shared but Lynne did not show up. She is next seen by another college friend at 2:15 near the gas station.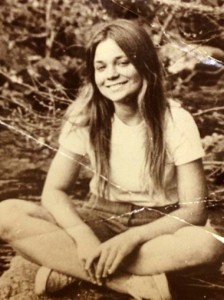 Lynne Schulze's disappearance is considered suspicious since she left behind her identification, checkbook, and other personal belongings. Despite some false sightings and false confessions over the years, the Schulze case received little attention until March 23, 2015, when Middlebury Police held a press conference in which they discussed their interest in Robert Durst who owned the health food store, All the Good Things, in 1971 near where Schulze was last seen. Durst had been arrested nine days earlier (March 14) in Los Angeles for the murder of Susan Berman. The first-degree murder charges in that case stemmed from the HBO documentary series, The Jinx.
The Middlebury press conference did not reveal any information that linked Durst to the Schulze disappearance except to say they received an anonymous telephone tip in 2012 that Durst owned the health food store near where Schulze was last seen.
"This is a person who is very interesting to us," Middlebury Police Chief Tom Hanley said during the press conference. However, he stopped short of saying if Durst was a suspect or even a person of interest. In spite of this, media outlets around the world reported there was a link between Durst and Schulze's disappearance.
Description: Lynn Schulze is five-foot three-inches tall and at the time of her disappearance, weighed 115 pounds. She has light brown hair and blue eyes. She was wearing a navy blue pullover sweater, a brown nylon ski parka, blue jeans, and hiking boots when she disappeared. She may have been depressed at the time of her disappearance. If she were alive today, Lynn would be sixty-two-years-old.
Further Reading: Despite the international press coverage that came out of the press conference, the local newspaper, The Addison Independent, contains the most complete information about the Durst connection. It is also the only newspaper the Schulze family will talk to. Lynne Schulze's parents died in the 1990s. Her sister continues to seek answers to Lynne's disappearance.
—###—
1976 – Eileen Hynson, 19, – Napa, California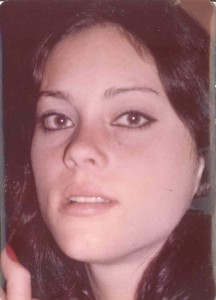 Eileen Francis Hynson's disappearance on June 1, 1976, from Napa, California, is the most mystifying missing person's case on our list. There are two slightly different accounts regarding her disappearance and each version is only two sentences in length.
According to the National Missing and Unidentified Persons (NamUs) database, nineteen-year-old Hynson left the residence she shared with her father and brother to attend a wedding in Solano County. She never arrived and her suitcase was left at home.
Another version claims that Hynson disappeared from one of the resorts in the Lake Berryessa area of Napa County. Her father reported that Eileen left a residence at one of the resorts en route to a bridal party dress fitting in Benicia (in neighboring Solano County). She never arrived.
The relevance of the suitcase being left at home is unclear. So is the manner in which she planned to travel to the wedding or bridal party.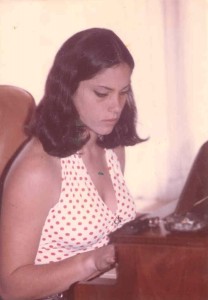 In 2012, Napa County's cold case unit added Hynson's name to a list of three local unsolved deaths and disappearances that "they believe have the highest possibility of being solved using modern evidence techniques," a local news website reported at the time.
This recent development seems to indicate that county investigators have information or evidence concerning Hynson's case that is unknown to the public.
One noteworthy coincidence in the Hynson case is that Lake Berryessa was the location for one of the infamous Zodiac murders on September 27, 1969.
Description: Eileen Hynson is five-feet two-inches tall and in 1976, she weighed 130 pounds. She has brown hair and hazel eyes. If she were alive today, she would be fifty-eight-years-old.
Further Reading: Napa Detectives Seek Clues to Unsolved Deaths
An interesting overview of the case on the Lost Girls Blog – 3/4ths down, the blog points out that a Websleuths detective compared photo #40 from California serial killer William Richard Bradford collection and point out the remarkable similarities. Bradford was a photographer who lured women to their deaths under the guise of taking photographs to further a girl's modeling career.
Comparing both photos with girls looking left, the HCD blog does not believe they are the same girl. Hynson's eyebrows are thinner and her upper lip is fuller, and turns slightly upward. Model #40 has thicker eyebrows and her top lip does not have the same fullness. She also appears to have a dimple in her chin which does not appear in Hynson's photographs.
—###—
1977 – Judy Sylvester, 22, – Virginia Beach, Virginia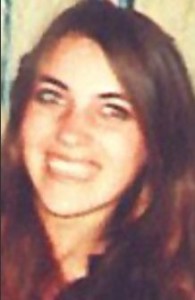 According to the NamUs website, Judy Ann Sylvester, 22, was residing in an apartment located at the north end of Virginia Beach at the time of her disappearance. She was employed at a local restaurant and failed to arrive as scheduled to work on January 24, 1977, and never retrieved her paycheck. She has never been seen or heard from again.
The website also clearly points out that Sylvester "frequently rode a bicycle while living in Virginia Beach." This would seem to indicate that the bicycle had something to do with her disappearance. However, according to a 2010 post on Websleuths.com by Judy's sister, Dorothy, the bicycle was left in her apartment and "her boyfriend took it" after Sylvester went missing. Dorothy also wrote that the boyfriend was living in the apartment after Sylvester disappeared.
Unfortunately, there is no more information about the boyfriend, including his name or if he had any possible connection to the case.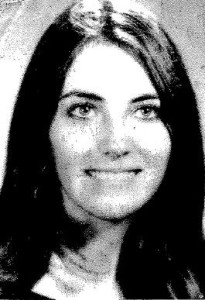 A sensational new theory about Sylvester's disappearance was introduced in 2011 by Norfolk, Virginia, television station WTKR which speculated she was the victim of an unknown and previously undeclared serial killer. In a three part series, WTKR reporters pointed out the physical similarities in the murders of eleven women in the Virginia Beach area between 1973 and 1985: they were young, between the ages of eighteen and twenty-five, white, and pretty.
Sylvester was one of three women whose description and disappearance during that same time period lined-up with the signature of the "Virginia Beach Serial Killer.' Unfortunately, at the end of the three-part series, there are no conclusive links between the eleven murdered girls, or the disappearance of Sylvester and two other young ladies, both in their teens.
Description: Judy Sylvester was a tiny girl, standing only five-feet or five-feet one-inch, and weighed approximately 100-pounds. She had brown hair and blue eyes and was wearing a handmade necklace when she disappeared.
Further Reading: WTKR's Three Part Series is now Two Parts on Youtube: Part One – and – Part Two
—###—
1978 – Judy Martins, 22, – Kent State University, Ohio
Three-hundred yards.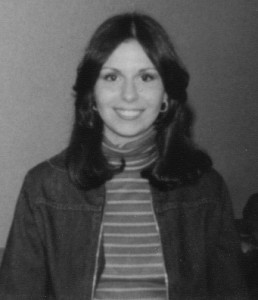 When Judy Martins disappeared on May 24, 1978, she only had to walk 300 yards from Kent State University's Dunbar Hall to Engleman Hall. It should have only taken her three to four minutes but she never made it. Instead, she just vanished in that short distance and wasn't reported missing until two days later on May 26.
Her student ID, money, and other important possessions were still in her room where she left them. The twenty-two-year-old junior was a thriving student at Kent State where she was a resident student advisor. Her family said it was unlike her to not call or check-in, and described Judy as a responsible person.
On the night she disappeared she was wearing a Halloween type costume with a "gaudy red wig, oversized sunglasses, a brown and yellow plaid blouse with gaucho-style blue-jean culottes that came to her mid-calf, a beige trench coat, brown belt, and brown boots. The eyeglasses she needed to read where left in her dorm room.
According to a 2013 interview with an investigator who worked the case, "no one believed" that Martins would just suddenly leave to start a new life.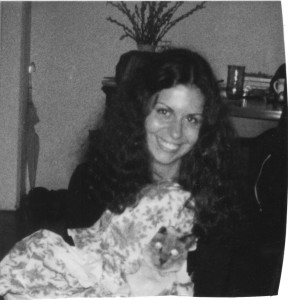 Kent City and Kent State University police conducted a wide-spread search of the Cuyahoga River and area fields. National Guard helicopters with infrared scanners, something new at the time, were borrowed to help with the search, which eventually yielded nothing. Her boyfriend of five years who she had recently broken-up with was ruled out after he passed a polygraph test. A short-time later, he was in a motorcycle accident which left him physically and possibly mentally disabled.
According to Judy's sister who spoke with an amateur investigator connected with the website, WebSleuths.com, the Martins family sincerely believed university police did not take the case seriously enough and felt they wanted the problem raised by Judy's disappearance to "go away."
Judy's sister also stated the police latched on to a report over an alleged sighting of Judy and then used that as the bulwark for their theory that her disappearance was voluntary. Although the woman in that sighting later came forward, this opinion by local law enforcement was firmly in place, according to the sister.
One suspect's name attached to the case is William John Posey Junior who has been linked to the deaths of two women—one in 1980, and another in 1976 whose body has never been found. At the time of Martins' disappearance, Posey was living in Kent in an apartment just ten minutes away from Engleman Hall. From his prison cell in North Carolina, Posey has refused to respond to queries about his involvement in Martins disappearance (but this should not be considered an indicator of any guilt).
Description: Judy Martins is five-feet four-inches tall and in 1978, weighed approximately 120 pounds. She has dark hair and hazel eyes. She was wearing a ring on one of her right fingers when she disappeared.
Further Reading: Mystery of vanished KSU student spans 35 years
Cleveland 19 story from 2018, with more images.
—###—
1979 – Cheryl Ann Scherer, 19, – Scott City, Missouri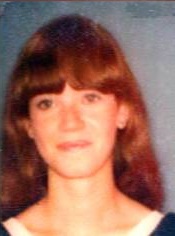 Nineteen-year-old Cheryl Ann Scherer was last seen working her shift at Rhoades Rhodes Pump-Ur-Own self-service gasoline station in Scott City, Missouri, on April 17, 1979. She disappeared from the station sometime between 11:40 and 11:50 a.m., leaving behind her purse, checkbook, and car with the keys still inside.
Approximately $480 was missing from the cash register. Authorities believe that Scherer was abducted by person(s) unknown after a robbery. There were no witnesses to her apparent kidnapping.
Serial killers Otis Toole and Henry Lee Lucas, who traveled together and separately across the United States in the 1970s and 1980s randomly killing people, told police that they kidnapped and killed a girl in the area around the time Scherer disappeared. Lucas was shown a photograph of Scherer and says she was not the girl he abducted, but police suspect she was because she was the only girl reported missing in the area at that time.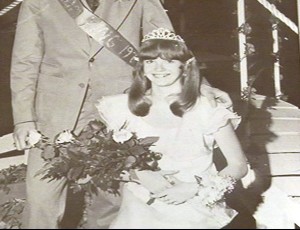 There was never enough evidence to charge Lucas and Toole in connection with Scherer's case, though it was established that they were indeed in Scott City when she disappeared, along with Toole's niece and nephew. Both Lucas and Toole have since died in prison. It should be noted that they each had a history of making confessions to crimes they did not commit.
Another suspect considered and then ruled out is confessed serial-killer Timothy Krajcir who was mentioned in this 2009 article.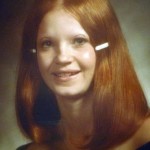 Scherer was considered an excellent employee; she had been working at the station for about a year prior to her abduction, and always arrived to work on time. She resided in Illmo, Missouri, and was working to put herself through college. She paid her automobile insurance before her disappearance and it is not believed that she staged the robbery in any way. Scherer's disappearance remains unsolved.
Since her disappearance in 1979, Scherer's case has not been forgotten and there is frequent news coverage about her disappearance, as well as remembrance ceremonies celebrating her life.
Read More Below Photo:
Description: Cheryl was also a tiny girl, standing only five-feet, or five-feet one-inch tall, and weighed 100 pounds. She had red hair and blue eyes. She had a mole about one-half inch above her belly button, and a brown birthmark between her should blades.
Further Reading: Below are just a few of the articles that have been published since her mysterious disappearance.
An article from 1984 @ Google News Archives
Mother hopes missing daughter will be found 32 years later – 2011 interview with Cheryl's mother.
Dig offers no clues for 1979 cold case – 2019
---