The Notorious Majors Family of California, 1882-1903
Story by Thomas Duke, 1910
"Celebrated Criminal Cases of America"
Part II: Pacific Coast Cases
Lloyd L. Majors was born in Ohio in 1837. After receiving a common-school education he attended the Grand River Institute and afterward graduated from the Ann Arbor College in Michigan. In 1870 he was admitted to the bar, and after practicing four years he became a Methodist minister.
Meeting with financial reverses, he came to California, taking up his home in Los Gatos in 1880, where he opened a saloon. The resort was conducted in an orderly manner and Majors became quite popular in the town. He was elected Foreman of a lodge of United Workmen and was at one time appointed Grand Marshal of a Fourth of July procession. On another occasion the clergy and the citizens' committee unanimously agreed upon him as the proper person to deliver the Garfield memorial address.
Majors did not appear to be adapted to the saloon business and he was in a bad way financially. Finally his saloon burned down. At first this was looked upon as a misfortune, but it was subsequently learned that he carried a very heavy insurance.
Almost immediately after he received his insurance money, Majors began the construction of a forty-room hotel. When he had completed the saloon part of the building, work ceased and Majors attempted to raise sufficient money to enable him to proceed. Shortly afterward, in February, 1883, he announced that Joseph Jewell, a painter who had recently arrived in Los Gatos and had become a habitue of Majors' saloon, had entered into partnership with him. Majors furthermore stated that Jewell had just fallen heir to a fortune and would furnish the money necessary to complete the hotel.
About three miles from Los Gatos, and near the village of Lexington, lived an old bachelor named William P. Renowden, who was supposed to be very wealthy. As he deposited no money in the banks, it was generally believed that this old recluse had buried his savings near his isolated cabin.
On March 11, 1883, this cabin was burned to the ground and in the ruins were found the bodies of Renowden and a Canadian named Archibald McIntyre. It was evident that both men had been murdered. It was subsequently learned that Majors had made systematic inquiry regarding Renowden's habits and wealth, even visiting different banks at San Jose in an effort to learn if Renowden had any money on deposit.
As Majors, Jewell and an overgrown boy named John Showers were observed holding mysterious conferences, and as Showers and Jewell were seen acting in a suspicious manner at Lexington the day previous to the double murder, the trio were taken into custody. Showers soon weakened and made a complete confession, which was substantially as follows:
Jewell approached me several days before the murder and told me that it was definitely known that old man Renowden had a lot of money secreted in or near the cabin, and Jewell suggested that we go to the cabin some night and threaten to kill him if he did not tell where it was concealed. A week before the murder, Lloyd Majors drove Jewell to the cabin for the purpose of looking over the ground, and they had dinner with the old man.
On the night of March 10 I met Jewell and we walked to Lexington, where we spent the night in a deserted cabin, drinking whisky. We also spent the greater portion of the next day in this cabin, but at night we proceeded to Renowden's cabin. We knocked at the door and I told the old man we were hunters who had lost our way and asked him to come out and direct us to the road to Los Gatos. When Renowden had accompanied us a short distance, Jewell commanded him to throw up his hands, but instead of doing so the old man sprang at Jewell and called for help. To our surprise, another man, whom I have since learned was McIntyre, ran out of the cabin toward us. I shot and killed McIntyre. I then ran to Jewell's assistance and knocked Renowden senseless by striking him over the head with a gun. We then dragged him to the cabin and restored him to consciousness. As he refused to tell us where his money was hid we poured turpentine over the lower part of his body and set him on fire. Again he became unconscious and again we restored him. As he still refused to divulge the location of the hidden treasure we shot him to death. We hastened to Majors' saloon in Los Gatos and told him of what had transpired. He gave us some money and a bottle of whiskey, and advised us to get out of the country. I afterward learned from Majors that late on the night of the murder he rode over to the cabin alone and set it on fire."
The three defendants were tried at San Jose for the murder of Renowden. Jewell was found guilty on May 11, 1883, and sentenced to be hanged. Majors was found guilty on May 24, and Showers pleaded guilty on May 28. Majors and Showers were sentenced to penal servitude at San Quentin for life. The latter was used as a witness against Majors and Jewell.
After Majors was sent to San Quentin Prison, Jewell made a confession which fully corroborated Showers' statement. He furthermore added that it was part of the conspiracy entered into between Majors and himself that Jewell would kill Showers after finishing the old man, and place the bodies in such a position as to make it appear that they had killed each other, but the unexpected appearance of McIntyre upset this plan.
This confession, voluntarily made by a man within the shadow of the gallows, convinced the authorities that Majors was the chief conspirator and originator of the plot and should also hang.
On July 23, seventeen days after Majors had been sent to State Prison, the Grand Jury indicted him for the murder of McIntyre and the prisoner was returned to San Jose for trial. The date for Jewell's execution had been set for July 27, 1883, but it was postponed until November 30 to enable him to testify against Majors.
The latter was granted a change of venue and his trial began in Oakland on October 31. On November 16 he was found guilty and sentenced to be hanged. He appealed to the Supreme Court, but on March 13, 1884, the higher court refused to grant a new trial and on May 23, 1884, Majors was hanged.[1] He was sullen and indifferent to the end.
Showers was transferred to Folsom Prison on May 6, 1884, and on May 15, 1899, he was killed by a fellow convict named George Putman, a friend of the Majors family, who was executed on November 19, 1900, for this deed.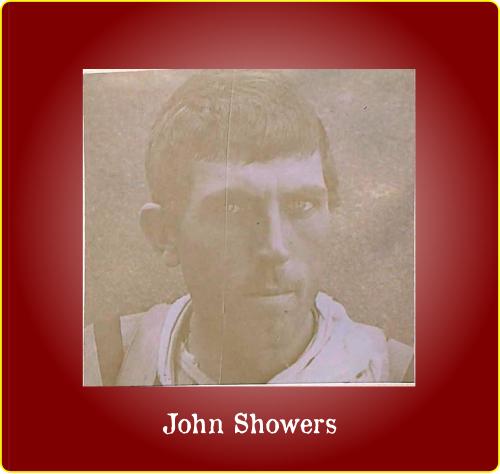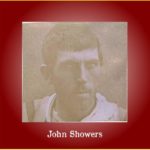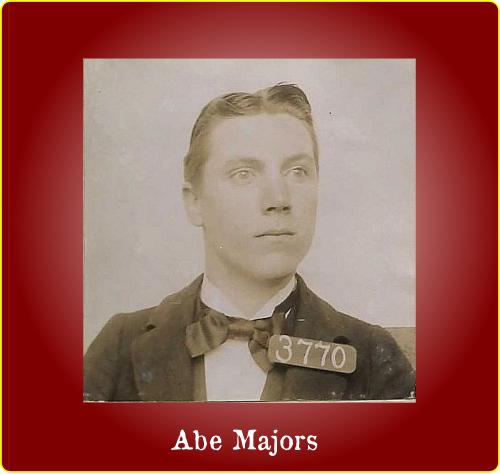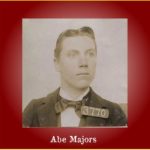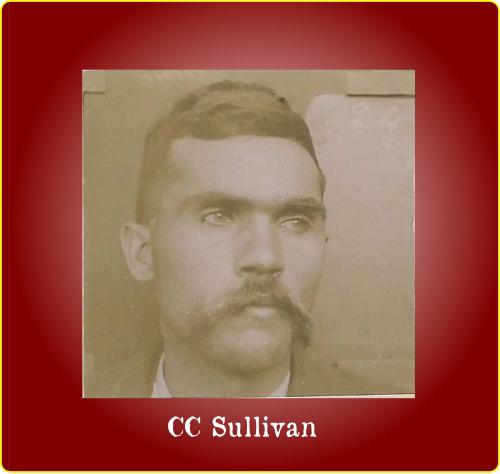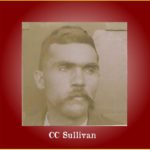 Majors left a widow and two little boys named Archie and Abe, who lived in Oakland after the father's execution. The poor woman did all in her power to raise the little fellows to be useful citizens and endeavored to conceal from them the facts regarding the disgraceful end of their father.
A few years after her husband's death, she married a man named J. H. Wagner. After two more children were born, Wagner deserted his wife, leaving her in absolute poverty. Abe Majors went to work and cheerfully gave his earnings to his mother.
One day some one told him of the history of his father. The boy rushed home in a whirlwind of passion, expecting to hear that the story was false. The heart-broken mother admitted it was true, and the boy left home at once, leaving his destitute mother to seek relief from the Humane Society.
Abe finally returned to Oakland, and he and his brother Archie spent much of their time at the home of Bert Wilimore, a boy who lived with his mother at 1264 Webster Street.
During the month of January and early part of February, 1896, a series of burglaries was committed in Oakland, Alameda and Berkeley. In three weeks, thirty-five burglaries were committed, and in some instances safes were blown open.
The skillful and successful manner in which these bold cracksmen were plying their nefarious vocation, convinced the authorities that the work was being done by experienced Eastern crooks.
At 5:30 a. m., February 6, 1896, Officers M. Powers, George Kyte and James Doolan were standing at the corner of Fifth and Washington Streets, Oakland, when two boys approached. As the officers had become suspicious of almost everyone it was suggested that these boys be searched, but Officer Kyte laughed at the idea and said: "They're only a couple of newsboys."
The other officers insisted, however, and they were rewarded by finding a coil of fuse and several burglars' instruments. The boys also carried large revolvers, which they afterwards stated would have been used on the arresting officers if an opportunity had presented itself.
When first arrested, Bert Willmore gave his right name, but the other boy said his name was Ralph Ford. That afternoon Sheriff White positively identified the other lad as Abe Majors, who by a singular coincidence occupied the same cell in which his father was confined years before.
The boys then made a complete confession, wherein they related, with the utmost nonchalance, the complete details of all the burglaries they had committed during the preceding three weeks. To corroborate their statement, they led the officers to the Willmore home, where they had deposited their loot.
They were charged with burglarizing the offices of Charles Butler, the grain merchant, and the Girard Piano Company. Both boys were sentenced to serve five years on each charge, but were paroled on December 24, 1898. On that same day C. C. Sullivan, who had served seventeen years of a fifty-year sentence for killing a woodchopper named William Shields in a saloon fight at Kingston, Fresno County, was also paroled.
At 1 a.m., October 9, 1899, H.O. Tenny, who roomed over Gott's Jewelry Store at Park and Central Avenues, Alameda, heard a noise at the rear of the store and, looking out the window, saw the forms of two men in the back yard. Tenny quietly rushed out and notified Officer Hadley, who entered the yard in the rear of the store on a tour of inspection. He soon saw the burglars and several shots were fired by all concerned, but none were effective. The burglars escaped but were closely pursued by the officer and several citizens who were attracted by the shots. City Marshal Conrad also joined in the hunt and as he approached a fence he saw one of the burglars. Both men opened fire simultaneously, but Conrad's aim was the surest and the result was that he killed his man instantly.
A few moments later, the other burglar was found hiding behind some brush. He surrendered but gave an assumed name. The next day he was identified as C. C. Sullivan, a habitue of the Cafe Royal in San Francisco. Up to this time, Sullivan refused to divulge the name of his confederate, but when identified, he stated that the dead man was Bert Willmore, and that Majors, Willmore, and he were paroled on the same day.
On the night of April 29, 1899, two highwaymen held up the town of Brigham, Utah, and after thoroughly terrorizing the citizens they hastily committed several robberies and fled. Sheriff Gordon and a deputy gave chase and engaged the fugitives in a running fight, during which about forty shots were fired, but no one was injured. The robbers then dropped much of their plunder and fled to the mountains. The Sheriff telephoned to Ogden for assistance and a posse, headed by Sheriff Layne and Captain Brown of the Ogden police, responded, leaving Ogden at 4 a.m., April 30, for the mountains. At noon the trail was found and shortly afterward the robbers were sighted. A battle took place, during which one of the robbers was killed. The other fled and Captain Brown, believing he could take him alive, started in pursuit. As the officer was gaining ground, the robber turned and fired one shot which pierced the officer's heart, killing him instantly. The bandit then surrendered. The prisoner stated that his name was George Morgan; that he was 19 years of age and that the dead bandit was his brother James. He added that they hailed from Chicago.
Several days afterwards, however, it was learned that the dead robber was Archie Majors and the prisoner was his brother Abe. By this time Abe had fully developed all of the characteristics of his fiendish father. Without any sign of remorse, he discussed his past and apparently was absolutely indifferent as to his future.
He was found guilty of the murder of Captain Brown and was sentenced to be shot on July 7, 1899. A stay was granted and on August 14, 1899, he was granted a new trial, which resulted in his being convicted of murder in the second degree. On October 8, 1901, he was sentenced to life imprisonment at the State Prison at Salt Lake, Utah.
At 6:30 p. m., on October 9, 1903, Guards Wilkins and Jacobs of this prison were engaged in locking up several of the convicts for the night when they were suddenly overpowered and unmercifully beaten with pistols, which had, in some mysterious manner, been smuggled into the jail. A general jailbreak was attempted, which was led by Abe Majors, Frank Drayton, a burglar serving twelve years, and James Lynch and Nick Haworth, who were awaiting execution for murder. A ladder was procured from the carpenter shop in the jail and the convicts were in the act of scaling the prison wall when a general alarm was sounded. The two murderers awaiting execution escaped, but Drayton was killed and Majors was shot through the arm.
[1] Sheriff Hale was compelled by law to execute this man, and as it was to him a most painful duty, he fathered a bill which became a law and which provided that thereafter all executions should take place in the State prisons, under the immediate supervision of the Warden. Shortly after this law became effective, Hale was appointed Warden at San Quentin, where he was compelled, during his term, to supervise the execution of many murderers.