How to Get a Free CD with 35 Vintage True Crime Magazines
Home
|
New Books
| How to Get a Free CD with 35 Vintage True Crime Magazines
Update: October 3, 2018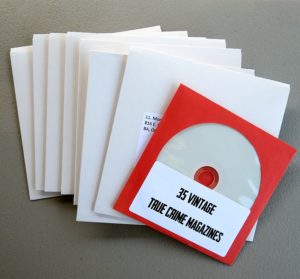 I want to offer my sincere appreciation to Ron, Jenn, Larry, Sarah, Mia, Howard, & Steve who all took the time to write an Amazon review after reading HCD's new book, "Vintage True Crime Stories: An Anthology of Forgotten Tales of Muder & Mayhem, Vol I."
As I promised to them, and all who read the book and write a review, I have just mailed your CD-ROM with 35 vintage true crime magazines. I also loaded it up with 90+ true crime books. That's over 125 items on the CD-ROM. You now have your own historical true crime library.
The offer of a FREE CD-ROM with 35 magazines and 90+ books is still open to anyone who completes the review. Just write whatever you want there, even if you didn't care for the book, then email me with your address. And that's it. I'll send you this CD loaded up with 125+items.
The Kindle book is available for .99 cents, or you can write to me and I'll send you a free copy. If you would, please be so kind as to write a review when you have completed it.
You can learn more about the CD and the true crime magazines that are on it by scrolling down further.
Posted: September 28, 2018
This offer valid until Sunday, October 14.
I would like to say thank-you to everyone who wrote an Amazon review for HCD's recently published book, Vintage True Crime Stories Volume I. To thrive in that online marketplace, books with lots of reviews appear more often than those with only a few or none.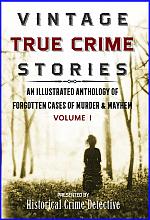 Since it's release two weeks ago, 4 reviews have been posted for Vintage True Crime Stories and that's a good start.
To show my appreciation to those 4 book reviewers, I will be sending them a unique gift— a CD-ROM* (DVD+R) with 35 vintage true crime magazines published between 1925 and 1960.
These magazines are scanned, digital pdf files of the original magazines published long ago. With the disc, readers can copy and transfer these files to smartphones, tablets, laptops, and cloud accounts to be read anywhere at anytime.
On eBay, original copies of these magazines sell in the $10 to $30 range. At a $15 average, these 35 copies would cost $525.
If you enjoy reading about true crime and vintage true crime, you will love this collection of old "Detective" magazines. To get your very own CD-ROM, follow the illustrated instructions in this really cool infograph.
The really, really, really cool infograph shows exactly what's on the CD, and how EASY IT IS to get one.
[*The CD-ROM is actually a DVD+R disc which has 7x more memory. Describing the disc as a DVD is potentially confusing to those who think of that medium for movies and music only. A CD-ROM is understood by all to mean a disc with data files, or read only files, and is why that term was used.]
This offer valid until Sunday, October 4.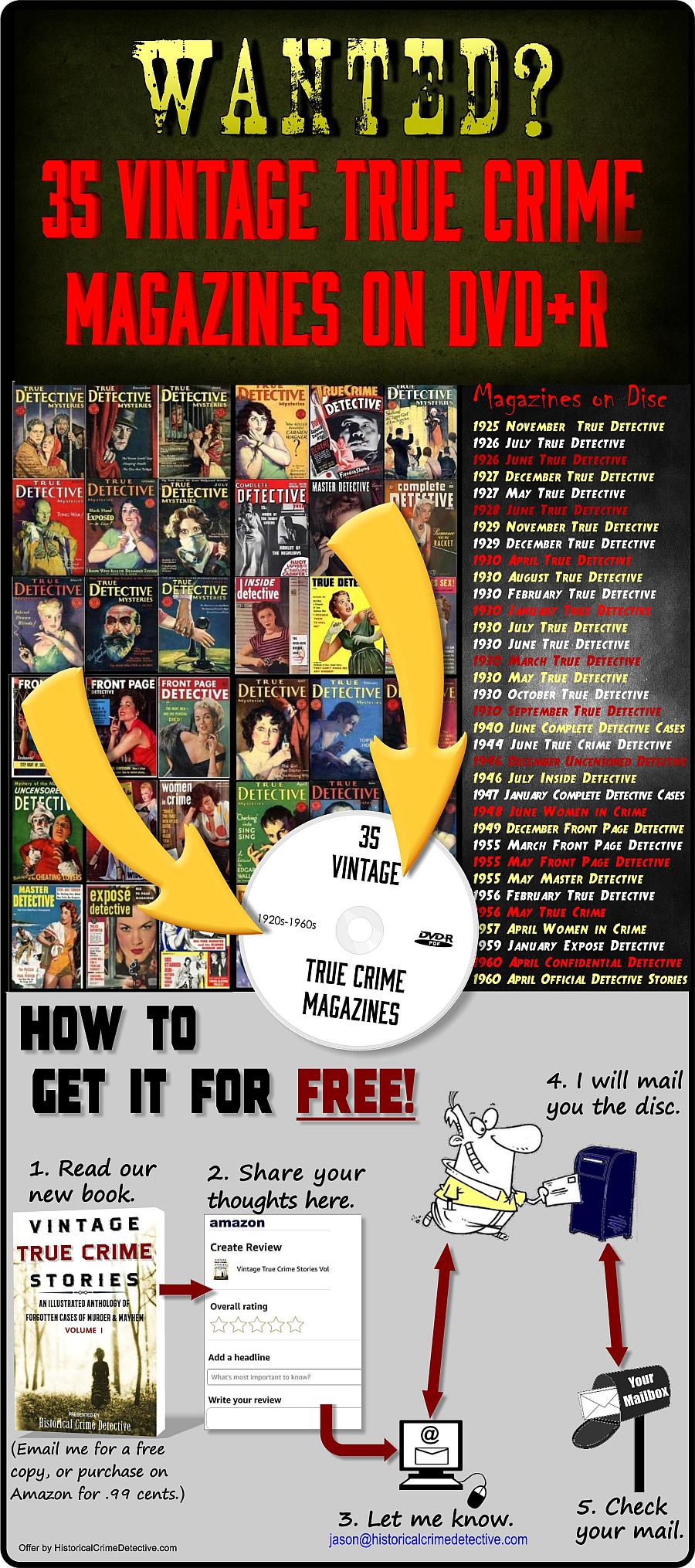 Only .99 cents on Amazon Kindle: Vintage True Crime Stories: An Illustrated Anthology of Forgotten Tales of Murder & Mayhem.

True Crime Book: Famous Crimes the World Forgot Vol II, 384 pages, Kindle just $3.99, More Amazing True Crime Stories You Never Knew About! = GOLD MEDAL WINNER, True Crime Category, 2018 Independent Publisher Awards.
---
Check Out These Popular Stories on Historical Crime Detective
Posted: Jason Lucky Morrow - Writer/Founder/Editor, September 28th, 2018 under New Books.
Tags: 1920s, 1930s, 1940s, 1950s, 1960s, Murder, Sex Crimes, Wife Killer, Women