Mug Shot Monday! Torturer-Murderer Donald Fearn, 1942
Home
|
Mug Shot Monday
| Mug Shot Monday! Torturer-Murderer Donald Fearn, 1942
New Mug Shot for an old blog post.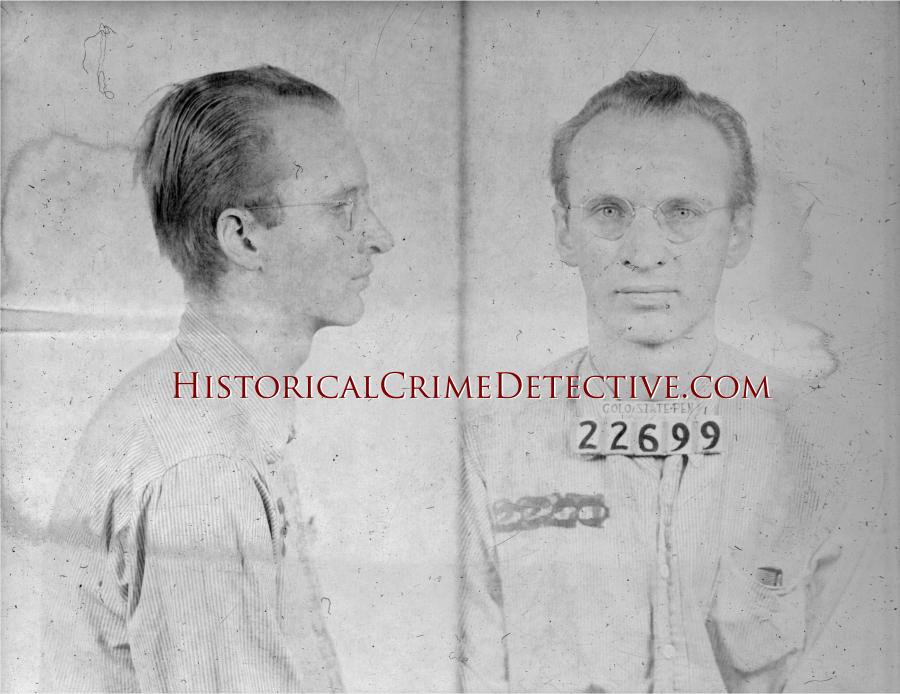 Obtaining vintage mug shots from original sources is never easy. It takes time, money, and effort to coax these old photographs from state archives. This one below of Colorado inmate Donald Fearn, executed in 1942 for the torture murder of sixteen-year-old Alice Porter, took several weeks and $30. A pricey sum for a mug shot-which is why I so obviously watermarked it. This is the first time it has appeared anywhere on the internet.
"Fearn told the court that he had "uncontrolled impulses" since before he was six years-old, and that they consisted of a desire to inflict injury on others," the Associated Press reported on June 11. "The impulses, he said, grew more intense as years passed and became frequent when he was twelve or thirteen years-old. Later, they became continuous causing him worry, depressed attitudes, and dreams from which he awoke at night from perspiration. Always, he said, he dreamed he had tortured someone."
You can read about Donald Fearn's horrible crime here.
—###—
True Crime Book: Famous Crimes the World Forgot Vol II, 384 pages, Kindle just $3.99, More Amazing True Crime Stories You Never Knew About!
---
Check Out These Popular Stories on Historical Crime Detective
Posted: Jason Lucky Morrow - Writer/Founder/Editor, January 18th, 2016 under Mug Shot Monday.